Home
Tags
Hospitals and Nursing
Tag: Hospitals and Nursing News
NEW PORT RICHEY, Fla., Oct. 16, 2019 (SEND2PRESS NEWSWIRE) -- C Diff Foundation announced today that the inaugural C Diff Foundation Junior Infection Fighter Program was introduced to families and their children/teens in Chester County, Pennsylvania on October 12, 2019.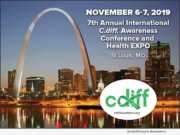 ST. LOUIS, Mo., Oct. 14, 2019 (SEND2PRESS NEWSWIRE) -- C Diff Foundation announced today that the 7th Annual International C. diff. Conference and Health EXPO is honored to welcome over 30 international topic-experts dedicated in disciplines of healthcare, pharma, biotech, academia, and Government agencies. November 6 - 7, 2019 at the DoubleTree by Hilton Westport Hotel.
SALT LAKE CITY, Utah, Aug. 22, 2019 (SEND2PRESS NEWSWIRE) -- Making healthcare more affordable for the people it serves is a top priority for Intermountain Healthcare. That's what Intermountain CEO Marc Harrison, MD, said at meetings held this summer with managers from across the Salt Lake City-based health system.
LOS ANGELES, Calif. /California Newswire/ -- It's been nearly two years since the deadly impact of Hurricane Maria, a Category 5 storm that devastated Puerto Rico, Dominica and the U.S. Virgin Islands. A vital part of the region's infrastructure, medical facilities, were among the hardest hit. The Everest Foundation was one of the only non-profit, private foundations focused on helping Puerto Rico's main University Teaching Hospital get back on its feet.
FRANKLIN, Mass., July 23, 2019 (SEND2PRESS NEWSWIRE) -- RYPOS, Inc., developer and manufacturer of advanced, exhaust filtration systems that reduce harmful emissions from diesel engines, and Stanford Medicine, a leader in pioneering research, creative teaching protocols and effective clinical therapies, are pleased to announce the first installation and approval of an OSP special seismic certification pre-approved diesel particulate filter for the new emergency power station at New Stanford Hospital medical center.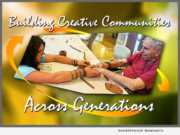 GREENSBORO, N.C., April 19, 2019 (SEND2PRESS NEWSWIRE) -- Creative Aging Network-NC is excited to announce its 2019 Creative Aging Symposium: Building Creative Communities Across Generations coming up April 30 from 9 a.m. to 3 p.m. at Bell Campus in Greensboro, the event will be repeated on May 1 during the same hours at the Harris Conference Center in Charlotte.
FORT SCOTT, Kan., March 1, 2019 (SEND2PRESS NEWSWIRE) -- Integrity Home Care + Hospice today announces the opening of its Fort Scott location, offering quality post-acute care and hospice throughout the region. The home health and hospice provider is at 902 South Horton Street, where it will provide acute rehabilitation and hospice services.
TAMPA, Fla., Feb. 21, 2019 (SEND2PRESS NEWSWIRE) -- The C Diff Foundation announced today that their organization has implemented a global campaign to raise awareness of Clostridioides difficile clinical trials, clinical studies, clinical research and observational studies evaluating interventions for C. difficile prevention, treatments, and environmental safety.
LOS ANGELES, Calif. /California Newswire/ -- Canadians are finding it difficult to land medical residencies in Canada and that's leaving their career in limbo. But there are solutions and working with Residents Medical, an education, preparatory, consulting, and placement organization, is an effective one.
NEW YORK, N.Y., Feb. 15, 2019 (SEND2PRESS NEWSWIRE) -- New York-based law firm Levy Konigsberg LLP has filed a class action lawsuit against Rockefeller University Hospital based on allegations related to the Hospital's handling of sexual abuse claims made against Dr. Reginald Archibald, a faculty member who served on the University's faculty between the 1940s and 1980s.