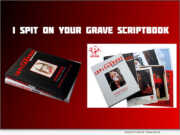 LOS ANGELES, Calif. /California Newswire/ -- Printed in Blood, a publisher of art books, is proud to present a collector's edition "I Spit On Your Grave Scriptbook." The book features 144 pages of art, essays, and ephemera honoring 45 years of the iconic film. The book celebrates the inclusion of Meir Zarchi's 1978 cult classic "I Spit On Your Grave aka Day of the Woman" film negative, script and artifacts in the Museum of Modern Art's permanent film archive in New York City.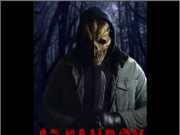 RUIDOSO, N.M., Oct. 18, 2021 (SEND2PRESS NEWSWIRE) -- 13 Fanboy LLC announces: After 12 years without a "FRIDAY THE 13TH" film, fans are hungry for new blood. Enter Deborah Voorhees (yes, that is her real name), star of "FRIDAY THE 13TH part 5," and director of the October 22, 2021 horror film "13 FANBOY."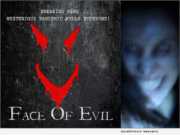 LOS ANGELES, Calif. /California Newswire/ -- Awarded psychological thriller/horror film "Face Of Evil" (F.O.E.), produced by V-Movie Productions, turns out prophetic and realistic once again. Topical for the latest mass shootings afflicting our country, the movie is hot again for the recent pandemic outbreak of Corona Virus afflicting the world. A killer soundtrack wraps up the picture.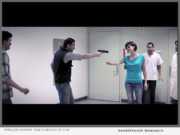 LOS ANGELES, Calif. /California Newswire/ -- "Breaking News! War vet shoots in the crowd with no apparent reason, while a mysterious epidemic is raging across the country!" It may sound like another news headline, but it's awarded psychological thriller/horror feature film "FACE OF EVIL," from V-Movie Productions, now distributed by Gravitas on HULU.