Home
Tags
Global Aid and Disaster Relief
Tag: Global Aid and Disaster Relief News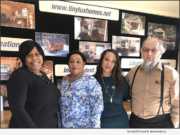 WEST CHESTER, Pa., Jan. 7, 2020 (SEND2PRESS NEWSWIRE) -- When Hurricane Dorian devastated the Bahamas, it destroyed thousands of lives and over 13,000 homes were lost. The region continues to be in the midst of a humanitarian crisis and thousands from Great Abaco are still displaced and struggling for shelter. Dayna's iCare Foundation, a 501(c)(3), is working to help solve the housing problem with its partner, TinyLux Homes.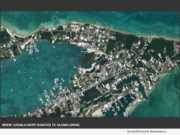 AUSTIN, Texas, Sept. 11, 2019 (SEND2PRESS NEWSWIRE) -- Kicking World owner Brent Grablachoff contributed $500 to the Hurricane Dorian Relief Fund in the Bahamas, set up by the large crowdsourced funding platform GlobalGiving.
VIRGINIA BEACH, Va., Sept. 4, 2019 (SEND2PRESS NEWSWIRE) -- Gestalt Media is honored to announce "Dark Tides: A Charity Horror Anthology" (ISBN: 978-1733735537) featuring 31 of today's leading authors in the genre with 100% of the proceeds donated to the victims of the May 31, 2019 Virginia Beach shooting attack. (VIDEO)
LOS ANGELES, Calif. /California Newswire/ -- It's been nearly two years since the deadly impact of Hurricane Maria, a Category 5 storm that devastated Puerto Rico, Dominica and the U.S. Virgin Islands. A vital part of the region's infrastructure, medical facilities, were among the hardest hit. The Everest Foundation was one of the only non-profit, private foundations focused on helping Puerto Rico's main University Teaching Hospital get back on its feet.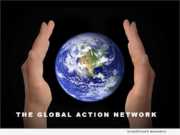 SAN FRANCISCO, Calif. /California Newswire/ -- The Global Action Network (GAN), an organization formed by activists, students, and researchers who seek new ways to reach the UN's 17 Sustainable Development Goals, has announced a new program which awards those who develop cutting edge solutions - and honors the finders by naming a prize after them.
PORT CHARLOTTE, Fla., May 17, 2019 (SEND2PRESS NEWSWIRE) -- Attorney Brian O. Sutter of All Injuries Law Firm has been recognized for his contributions to building new wells for clean drinking water in Haiti. Located in the town of Jacemel on the southern coast of Haiti, the project organized and carried out by Food For The Poor Inc., was part of the charitable organizations's wider effort.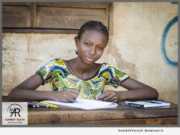 SYDNEY, Australia and BASKING RIDGE, N.J., April 5, 2019 (SEND2PRESS NEWSWIRE) -- On March 26, 2019, Australian company Audrey Reefs Pty Ltd joined forces with World Vision US and pledged to donate excess inventory of feminine sanitary pads to be distributed amongst girls in poverty-stricken areas. This marked the beginning of a strong partnership as Audrey Reefs proudly supports World Vision in its quest to improve the lives of millions of children around the world.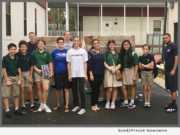 ORLANDO, Fla., Nov. 16, 2018 (SEND2PRESS NEWSWIRE) -- Move For Hunger announced today that Ace Relocation Systems of Orlando rescued 68,000 pounds of leftover food and beverages from the IRONMAN Florida triathlon on November 4. The race, which was originally supposed to be held in Panama City Beach, was relocated to Haines City due to the impact of Hurricane Michael.
FORT LAUDERDALE, Fla., Dec. 8, 2017 (SEND2PRESS NEWSWIRE) -- Jay Newman, founder and executive director of Champions for Humanity, founded this tax exempt 501(c)(3) charitable organization to bring a leading-edge embodiment of ionic silver - Opti-Silver - to millions of people who need safe drinking water and are suffering needlessly from infectious disease. He simply wants to do some good in the world.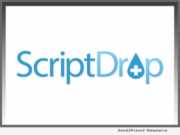 COLUMBUS, Ohio, Nov. 2, 2017 (SEND2PRESS NEWSWIRE) -- ScriptDrop, a healthcare technology company providing medication reminders and deliveries while fighting prescription abandonment and abuse, today announced that it will be featured on "The Success Files" hosted by Rob Lowe, airing on MSNBC and PBS in 2018.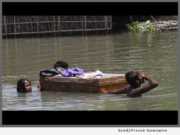 COLORADO SPRINGS, Colo., Sept. 19, 2017 (SEND2PRESS NEWSWIRE) -- At the same time as Hurricane Harvey wreaked havoc in Texas, with Hurricane Irma following in Florida, unprecedented flooding was occurring in India, Nepal and Bangladesh, the nonprofit ServeNow announced today. This has largely been overshadowed by these other events and has received little press coverage.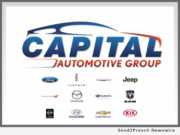 RALEIGH, N.C., Sept. 1, 2017 (SEND2PRESS NEWSWIRE) -- Capital Automotive Group teamed up with the Carolina Hurricanes along with Carolinas Collision Centers to host a Hurricane Harvey Relief drive at the PNC Arena beginning today. In addition, Capital Automotive will receive donations to aid in the relief effort.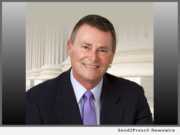 PORT CHARLOTTE, Fla., Jan. 24, 2017 (SEND2PRESS NEWSWIRE) -- Personal Injury Attorney Brian O. Sutter of All Injuries Law Firm has supported the construction of a new water system for the village of Guingajapa in San Nicolas, Nicaragua. The project entitled Guingajapa water system, was organized and operated by Food For The Poor, one of the largest international relief and development organizations in USA.
TAMPA, Fla., Aug. 10, 2016 (SEND2PRESS NEWSWIRE) -- Joshuacord, a registered 501(c)(3) non-profit, Christian, nondenominational organization dedicated to raising awareness and providing support to the oppressed and persecuted Christians in the Middle East and Africa, will be hosting its fourth annual 5K Joshua 1:9 Religious Freedom Run at 8 a.m. on Saturday, Nov. 19, 2016 in Tampa, Florida.