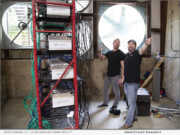 FORT WORTH, Texas, June 8, 2022 (SEND2PRESS NEWSWIRE) -- Geosyn Mining today announced the opening of a second mining space here in North Texas. The 26,000 Sq Foot facility, located near Springtown, TX, will house up to 12,000 miners by the end of Q3 and will be capable of producing roughly to 100 Bitcoin/month. This facility is slated for further expansion to 100MW by summer 2023.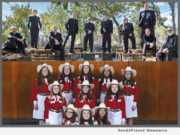 FORT WORTH, Texas, Jan. 12, 2018 (SEND2PRESS NEWSWIRE) -- Imagine performing at the world-renowned Carnegie Hall in New York. That has long been the dream of members of the Top 40-selling Texas State Men & Boys Choir, who are currently celebrating their third anniversary. That anniversary will be marked by: the release of the choir's fourth record, a four-city tour, and a magical Carnegie Hall performance.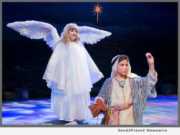 FORT WORTH, Texas, Dec. 4, 2017 (SEND2PRESS NEWSWIRE) -- The Fort Worth production of The Littlest Wiseman started as a modest junior high school play about the humble birth of Jesus. Now in its 57th consecutive annual run, the play has evolved into an elaborate production that is one of Fort Worth's longest-running Christmas season entertainment events.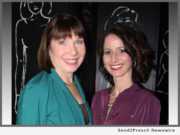 FORT WORTH, Texas, Sept. 1, 2016 (SEND2PRESS NEWSWIRE) -- After launching Stoltz Image Consulting nearly 30 years ago to offer personal styling services to executives and professionals in North Texas and beyond, Elaine Stoltz, AICI CIM, master image, wardrobe and make-up consultant, will sell her business to her colleague of six years, Kelly Zinke. The transaction closes on October 1, 2016.