Home
Tags
Fertility and IVF
Tag: Fertility and IVF News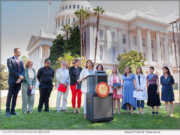 SACRAMENTO, Calif. /California Newswire/ -- State Senator Caroline Menjivar's (D-San Fernando Valley) Senate Bill 729, sponsored by California State Insurance Commissioner Ricardo Lara, was converted to a two-year bill by the California State Assembly Appropriations Committee on Friday. The bill can be considered again as early as January 2024.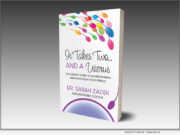 TORONTO, Ontario, Canada, April 10, 2023 (SEND2PRESS NEWSWIRE) -- Author and licensed Naturopathic Doctor, Sarah Zadek, has released a comprehensive guide to fertility. The book is titled "It Takes Two... And A Uterus: The Ultimate Guide to Understanding and Enhancing your Fertility," (ISBN: 978-0228884170; March 1, 2023) the book offers evidence-based guidance on improving the odds of a healthy pregnancy, whether naturally or with the help of advanced reproductive technologies such as IVF.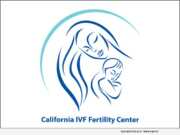 SACRAMENTO, Calif. /California Newswire/ -- California IVF Fertility Center, a full-service infertility treatment center based in Northern California announced the second annual infertility awareness campaign. The center will accept video applications from now through April 17, 2021. The 5 selected recipients will receive free fertility services that may include IVF, a tubal ligation reversal surgery, and a donor egg IVF cycle.