Home
Tags
Energy Oil Gas Wave and Solar
Tag: Energy Oil Gas Wave and Solar News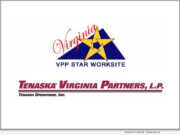 RICHMOND, Va., Feb. 13, 2023 (SEND2PRESS NEWSWIRE) -- Tenaska Virginia Generating Station in Scottsville, VA, has been reapproved as a Virginia STAR Worksite under the Virginia Department of Labor and Industry's Virginia Occupational Safety and Health (VOSH) Voluntary Protection Programs (VPP). Tenaska Virginia Generating Station is one of 37 current participants in the STAR program of public/private sector worksites to achieve and retain this recognition in Virginia.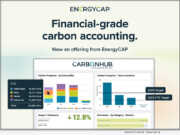 BOALSBURG, Pa., Jan. 24, 2023 (SEND2PRESS NEWSWIRE) -- EnergyCAP, a leading provider of energy and sustainability enterprise resource planning (ERP) software, today announced the launch of CarbonHub, a new solution that offers financial-grade carbon accounting and sustainability reporting.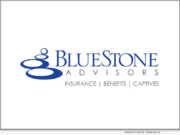 CHICAGO, Ill., Jan. 17, 2023 (SEND2PRESS NEWSWIRE) -- BlueStone Advisors, a specialty commercial insurance brokerage firm, announced today the launch of their BlueStone Lithium-Ion Battery Captive to help advanced battery companies manage their insurance costs and offer a broader policy with comprehensive and consistent coverage terms.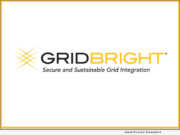 SAN FRANCISCO, Calif. /California Newswire/ -- MCEC, an early adopter of Oracle Network Management Systems (NMS), undertook a major NMS upgrade and re-integration with core operational systems of an ever-increasing complex electric grid. GridBright, in its upgrade of Oracle NMS at MCEC, further leveraged its proven NMS Configuration for COOPS that incorporates industry best practices from over thirty utility implementations.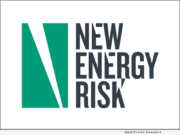 AVON, Conn., Nov. 10, 2022 (SEND2PRESS NEWSWIRE) -- New Energy Risk (NER), a wholly-owned division of Paragon Insurance Group, today announces the release of its annual Sustainability Report and two key hires to support its goal of "Underwriting a Greener Future." The report details the climate, sustainability, and environmental impacts of NER's client portfolio.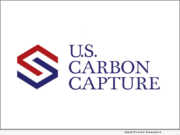 DALLAS, Texas, Nov. 1, 2022 (SEND2PRESS NEWSWIRE) -- Jonathan Grammer, CEO of U.S. Carbon Capture, will present on the issue of Carbon Capture and Storage to Texas land and mineral rights owners November the 18th in Austin, Texas. The presentation will be part of the 7th Annual Land and Mineral Owner's Symposium hosted by Austin law firm Graves, Dougherty, Hearon & Moody.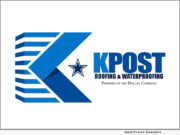 DALLAS, Texas, Oct. 13, 2022 (SEND2PRESS NEWSWIRE) -- The new U.S. Climate Bill offers generous incentives, making now an ideal time to go solar expanding the tax credit from 26 percent to 30 percent. Rising energy costs and a struggling Texas power grid are causing many homeowners to look for energy saving options and batteries to power their homes during outages. That's why KPost, a leading Dallas roofing and waterproofing company, is excited to announce that it's recently expanding its service offerings to install Tesla solar roof systems and Powerwall.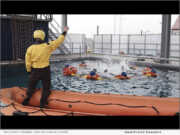 HOUMA, La., Sept. 26, 2022 (SEND2PRESS NEWSWIRE) -- FMTC, Fire and Medical Training Center, in Houma Louisiana, is inviting reporters to experience a variety of safety training courses for the Oil, Gas, Wind, and Offshore industries on October 20, 2022 from 12 p.m. to 5 p.m. in honor of October's National Fire Safety Month. Reporters will get a chance to experience the real dangers of working and living at sea: how to escape from a sinking helicopter, how to approach a fire on a platform, and much more.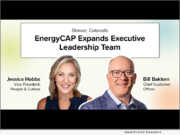 DENVER, Colo. and BOALSBURG, Pa., Sept. 7, 2022 (SEND2PRESS NEWSWIRE) -- EnergyCAP, a pioneer in energy and sustainability enterprise resource planning ("ERP") software, today announced the appointment of two additional executive leaders based in Denver, Colorado. These new leaders have extensive backgrounds in leading high tech - growth organizations.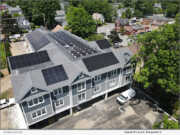 HAMILTON, Mass., Aug. 17, 2022 (SEND2PRESS NEWSWIRE) -- In June 2022, SunBug Solar finished installing a 54.75 kw rooftop solar array on 59 Willow Street in Hamilton, MA, built by Traggorth Companies of Boston, MA. This mixed-use development helps the town towards achieving a variety of economic and sustainability goals.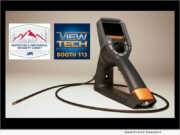 TRAVERSE CITY, Mich., Aug. 5, 2022 (SEND2PRESS NEWSWIRE) -- ViewTech Borescopes will be one of a hundred exhibitors in attendance at the 2022 API Inspection and Mechanical Integrity Summit (IMIS). Taking place August 9 through 11 at the Henry B. Gonzalez Convention Center in San Antonio, Texas, IMIS offers oil, gas, and chemical inspection professionals educational content and networking opportunities.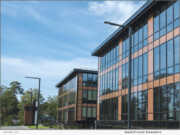 EGAN, Minn., June 27, 2022 (SEND2PRESS NEWSWIRE) -- The IRS Large Business and International (LB&I) Division released an updated Practice Unit for its agents to audit the 179D Energy Efficient Commercial Buildings Deduction (179D Deduction), ICS Tax, LLC announced today. It confirms that taxpayers can use the ASHRAE Standard 90.1-2007 rather than newer, more strict standards but also could be an indication that the IRS will have added scrutiny on 179D projects.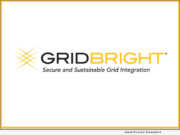 SAN FRANCISCO, Calif. /California Newswire/ -- State-of-the-art electric utility network management systems are no longer only possible in the realm of large utility organizations. The needed sophistication to manage the modern grid does not recognize any utility network as too small to pose operating challenges. But the cost of these systems can be too high for smaller utilities to absorb. GridBright, in its implementation of Oracle Utilities Network Management System at Colquitt, has changed the game for smaller but not less essential utility operations.