Home
Tags
Energy Oil Gas Wave and Solar
Tag: Energy Oil Gas Wave and Solar News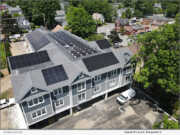 HAMILTON, Mass., Aug. 17, 2022 (SEND2PRESS NEWSWIRE) -- In June 2022, SunBug Solar finished installing a 54.75 kw rooftop solar array on 59 Willow Street in Hamilton, MA, built by Traggorth Companies of Boston, MA. This mixed-use development helps the town towards achieving a variety of economic and sustainability goals.
TRAVERSE CITY, Mich., Aug. 5, 2022 (SEND2PRESS NEWSWIRE) -- ViewTech Borescopes will be one of a hundred exhibitors in attendance at the 2022 API Inspection and Mechanical Integrity Summit (IMIS). Taking place August 9 through 11 at the Henry B. Gonzalez Convention Center in San Antonio, Texas, IMIS offers oil, gas, and chemical inspection professionals educational content and networking opportunities.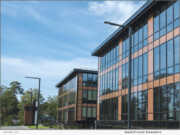 EGAN, Minn., June 27, 2022 (SEND2PRESS NEWSWIRE) -- The IRS Large Business and International (LB&I) Division released an updated Practice Unit for its agents to audit the 179D Energy Efficient Commercial Buildings Deduction (179D Deduction), ICS Tax, LLC announced today. It confirms that taxpayers can use the ASHRAE Standard 90.1-2007 rather than newer, more strict standards but also could be an indication that the IRS will have added scrutiny on 179D projects.
SAN FRANCISCO, Calif. /California Newswire/ -- State-of-the-art electric utility network management systems are no longer only possible in the realm of large utility organizations. The needed sophistication to manage the modern grid does not recognize any utility network as too small to pose operating challenges. But the cost of these systems can be too high for smaller utilities to absorb. GridBright, in its implementation of Oracle Utilities Network Management System at Colquitt, has changed the game for smaller but not less essential utility operations.