Home
Tags
Energy, Oil, Gas and Solar
Tag: Energy, Oil, Gas and Solar News - Page 2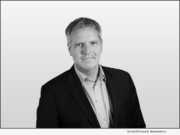 KNOXVILLE, Tenn., May 20, 2019 (SEND2PRESS NEWSWIRE) -- This week, Marten J. den Haring, Ph.D., MSc, joins the Lirio team as Chief Product Officer with over 20 years of experience growing major software companies in the U.S. and Canada. Den Haring recently held executive positions at Element AI and Digital Reasoning, two highly respected AI companies.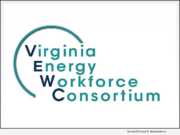 RICHMOND, Va., May 16, 2019 (SEND2PRESS NEWSWIRE) -- Energy sector jobs will be easier to find following Governor Northam's approval of HB2008 / SB1348 earlier this year. The legislation creates a 17th Energy Career Cluster in the state's education system, says the Virginia Energy Workforce Consortium. An Energy Career Cluster will introduce students to career opportunities in energy and focus their education on the jobs needed to meet the industry's growing workforce needs.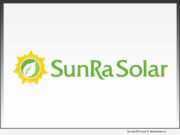 FORESTDALE, Mass., May 8, 2019 (SEND2PRESS NEWSWIRE) -- SunRa Solar, a seasoned solar energy system installer serving Eastern Massachusetts and Cape Cod, is announcing their new strategy to expand product offerings aimed at Massachusetts homeowners. By widening their solar panel portfolio, refining options to add battery storage and electric vehicle chargers, and simplifying processes, the company expects a greater number of Massachusetts families will find their own path to energy savings and self-sufficiency.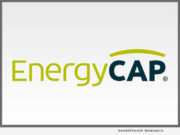 STATE COLLEGE, Pa., May 1, 2019 (SEND2PRESS NEWSWIRE) -- EnergyCAP, Inc. (ECI) is pleased to announce that its EnergyCAP Enterprise software-based solution is now in full production use by The Commonwealth of Pennsylvania (CoPA). CoPA will rely on EnergyCAP to track, audit, and analyze more than 10,000 Commonwealth utility accounts, with an annual utility spend in excess of $125 million.
SAN FRANCISCO, Calif. and HOUSTON, Texas, Feb. 19, 2019 (SEND2PRESS NEWSWIRE) -- EPIC Insurance Brokers and Consultants ("EPIC") announced today that Jose Palmer has joined the firm's Energy and Marine Practice, within its Property and Casualty operations, as a Principal, reporting to EPIC Managing Principal and Director of the Southwest Region, KJ Wagner.
HOUSTON, Texas and BIRMINGHAM, Ala., Nov. 30, 2018 (SEND2PRESS NEWSWIRE) -- EPIC Insurance Brokers and Consultants, a retail property, casualty insurance brokerage and employee benefits consultant, announced today that Senior Risk Control Consultant Chuck Simpson will present at OSHA Oil & Gas Safety and Health Conference on Tues., Dec. 4 at 3 p.m. at the Hilton Americas in Houston, Texas.