Home
Tags
EaseUS Partition Master
Tag: EaseUS Partition Master News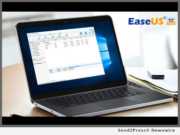 SICHUAN, China, April 27, 2017 (SEND2PRESS NEWSWIRE) -- EaseUS issues new v12.0 Partition Master that can easily create, resize, merge, delete, format, hide, wipe, check or explore partitions on HDDs and SSDs for both Windows PC and server system. In this new 12.0 version, there is an advanced change in creating dynamic disks or volumes including RAID-5 volume for Windows Server.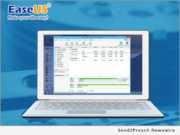 NEW YORK, N.Y., Oct. 10, 2016 (SEND2PRESS NEWSWIRE) -- EaseUS officially announces the autumn launch of new Partition Master 11.9. Advanced SSD 4K alignment in the 11.9 version maximizes entire SSD performance and facilitates storage capacity competence of prevailing hard drive. Meanwhile, the 11.9 partition manager software obviously increases the data processing rate of faster SSDs and takes full advantage of hardware when conducting disk partition resizing.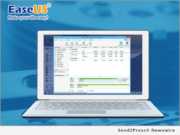 NEW YORK, N.Y., Sept. 2, 2016 (SEND2PRESS NEWSWIRE) -- EaseUS Partition Master 11.8 makes its first showing at the end of summer 2016, maximizing competence of hard drive repartition, especially EFI system partition managing when installing Windows 10 update. The more clear and user-friendly interface enhances the whole partition experience. New Italian and Polish editions are supported now.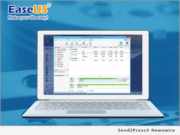 CHENGDU, China and NEW YORK, N.Y., July 26, 2016 (SEND2PRESS NEWSWIRE) -- EaseUS Partition Master 11.5 is just released with major updates on conversion between GPT and MBR system disks to take full advantages of each hard drive features. Furthermore, managing virtual disks created from free space in a storage pool, namely storage spaces under Windows system, puts every available capacity into practical use and empowers industry-standard storage management by 11.5 partition manager software.