Home
Tags
Diversity Equity and Inclusion
Tag: Diversity Equity and Inclusion News
ROCKVILLE, Md., Sept. 26, 2022 (SEND2PRESS NEWSWIRE) -- The National Postdoctoral Association (NPA) announced two marquee programs designed to advance diversity, equity, inclusion and belonging (DEIB) in the postdoctoral community and beyond. During the highly successful National Postdoc Appreciation Week, the NPA shared details on both the finalists in its 2022-2023 IMPACT Fellowship Program, as well as the first NPA Race & Ethnicity Equity Summit, a free global event taking place November 17, 2022.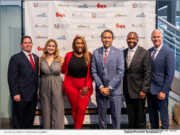 SCOTTSDALE, Ariz., Sept. 22, 2022 (SEND2PRESS NEWSWIRE) -- The second-annual United Diversity Business Summit last week brought together hundreds of local business and community leaders for insightful and important discussion of issues related to diversity and inclusion, Thinkzilla Consulting Group announced today.
FORT MYERS, Fla., Sept. 13, 2022 (SEND2PRESS NEWSWIRE) -- Black people routinely face discrimination in the hiring process. Sometimes this happens because of a conscious bias. However, unconscious bias frequently occurs due to people's tendency to hire people like themselves, according to job site Trove Talent.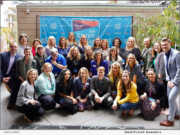 ST. LOUIS PARK, Minn., Sept. 1, 2022 (SEND2PRESS NEWSWIRE) -- Education and awareness are critical to the mission of the NGPA; this is why the NGPA is eager to announce our fourth Aviation Inclusion Summit. This event will take place November 1-3, 2022, in Washington, D.C. This event targets leaders in today's robust aviation industry with aspirations of heightening diversity, equity, and inclusion issues. In addition, it aims to arm attendees with the right tools to foster a safe and welcoming environment for all.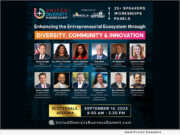 PHOENIX, Ariz., Aug. 22, 2022 (SEND2PRESS NEWSWIRE) -- Blaylock Van, LLC, the nation's longest continuously operating Black-owned investment bank, will serve as a sponsorship partner for the 2nd annual United Diversity Business Summit, Presented by Thinkzilla Consulting Group & The City of Scottsdale. The Sept. 14 summit will convene diverse business leaders and entrepreneurs across Arizona.
IRVINE, Calif. /California Newswire/ -- CDF Labor Law LLP, a California employment, labor and immigration employer-side law firm, was named one of only 43 U.S.-based law firms to earn a place on Bloomberg Law's second Diversity, Equity & Inclusion (DEI) Framework list.