Home
Tags
Digital transformation
Tag: digital transformation News
REDONDO BEACH, Calif. /California Newswire/ -- Amplify-Now, a leading provider of Strategy Execution Management software headquartered in Adelaide, Australia, announced that Whiteoak, a growth-equity firm based in Sydney, Australia, plans to invest in their company to help spur global growth and product development ambitions..
LOS ANGELES, Calif. /California Newswire/ -- Olea Kiosks®, Inc., a visionary provider of innovative self-service kiosk solutions, today announced the growth of its sales team by adding veteran healthcare sales executive James Walker.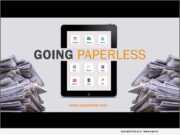 QUEENSLAND, Australia, March 3, 2021 (SEND2PRESS NEWSWIRE) -- Since the advent of modern technology, businesses have been eyeing the big shift to paperless operations. The good news is, momentum is building. The mythical "Paperless Office" is more accessible than ever - and Appenate, a business operating in the mobile forms & workflow space, has just made it easier (and more affordable) than ever.
INDIANAPOLIS, Ind. and ARLINGTON, Va., Nov. 23, 2020 (SEND2PRESS NEWSWIRE) -- Indiana 5G Zone and Edge Technologies are excited to announce a groundbreaking partnership to rapidly enable practical 5G research that leads to deployed solutions that offer tangible value for businesses and communities alike.
SANTA CLARA, Calif. /California Newswire/ -- Appvance, the inventor and leader in AI (Artificial Intelligence)-driven testing technology announced today that it has formed a strategic partnership with Tech Mahindra, a leading provider of digital transformation, consulting and business reengineering services and solutions.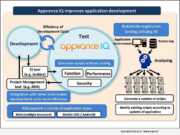 SANTA CLARA, Calif. /California Newswire/ -- Appvance Inc. (Santa Clara, Calif.) and Hitachi Solutions Co., Ltd. (Tokyo) announced today that the companies have begun joint sales of "Appvance IQ" (AIQ), which is a platform for improving efficiency of web and mobile application testing by utilizing AI technology for autonomous test generation, from September 15, 2020.
TORRANCE, Calif. /California Newswire/ -- DocMagic, Inc., the premier provider of fully-compliant loan document preparation, regulatory compliance and comprehensive eMortgage services, announced that that it has integrated its eSign platform with VirPack to facilitate the seamless exchange of loan files and docs for compliant eSigning through DocMagic's eSign platform.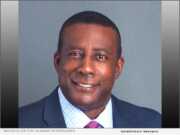 ROSEVILLE, Calif. /California Newswire/ -- Valligent Technologies (Valligent), the mortgage industry's residential valuation technology trendsetter, announced today that it has hired Walter Allen as executive vice president of digital transformation.