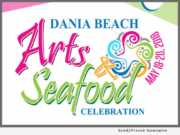 DANIA BEACH, Fla., March 23, 2018 (SEND2PRESS NEWSWIRE) -- Tribute band Jaded Aerosmith will light up the stage on Saturday, May 19 followed by a captivating performance by R&B band Deep Fried Funk on Sunday, May 20 at the 6th Annual Dania Beach Arts and Seafood Celebration. The 2018 lineup features an electrifying cast of performers and a diverse range of acts, including Classic Rock Therapy, Whipping Post and Latin group Catabella to name a few.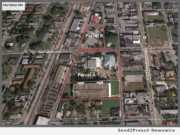 DANIA BEACH, Fla., July 20, 2017 (SEND2PRESS NEWSWIRE) -- The Dania Beach Community Redevelopment Agency (DBCRA) invites interested parties to participate in a public private partnership and submit qualifications (RFQ) for the redevelopment of property known as the Dania Beach City Center. This 4.5-acre site is owned by the City of Dania Beach.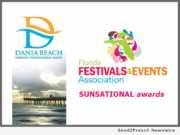 DANIA BEACH, Fla., Aug. 30, 2016 (SEND2PRESS NEWSWIRE) -- The Dania Beach CRA was a big winner this year at the 22nd Annual Florida Festivals & Events Association (FFEA) convention and trade show, taking home 11 SUNsational Awards. Dania Beach won the most awards in South Florida for its 4th annual Arts and Seafood Celebration and PATCH Urban Farm and Market.