Home
Tags
Cleveland Business
Tag: Cleveland Business News
CLEVELAND, Ohio, Feb. 19, 2020 (SEND2PRESS NEWSWIRE) -- Fairport Wealth is pleased to announce its support of Shoes and Clothes for Kids (SC4K) as its 2020 Community Beacon recipient. For 50 years, SC4K has been removing barriers to school attendance by providing essential school supplies such as school shoes and uniforms for kids in need.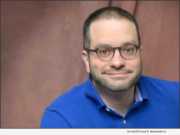 CLEVELAND, Ohio, Oct. 14, 2019 (SEND2PRESS NEWSWIRE) -- "The Perfect Culture" (ISBN: 978-1733862202), authored by Brent Robins, is a new novel that explores the value of foreign travel through historical analysis and satirical humor. Robins blends the easy and relaxed style of Bill Bryson with the deep observations of J.D. Salinger.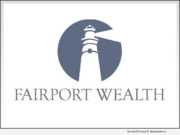 CLEVELAND, Ohio, Aug. 29, 2019 (SEND2PRESS NEWSWIRE) -- Fairport Wealth (formerly Fairport Asset Management) announced today the appointment of Paul B. Stetz as Chief Operating Officer and member of the Executive Leadership Team.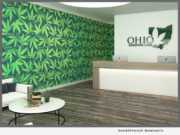 CLEVELAND, Ohio, April 25, 2019 (SEND2PRESS NEWSWIRE) -- Ohio Marijuana Card, Ohio's largest provider of medical marijuana evaluations, will be giving away 15 free medical marijuana evaluations each month in an effort to help patients in financial need offset some of the cost of medical marijuana at dispensaries.
CLEVELAND, Ohio and ROTTERDAM, Aug. 16, 2017 (SEND2PRESS NEWSWIRE) -- The American Sales Training Company (AST), a sales training consultancy specializing in sales training courses and programs for businesses, launches its sales training programs in the United States, United Kingdom, and the Netherlands. The company will focus its bespoke sales training courses on businesses and business professionals that have an increased need for more formal sales and soft-skills training.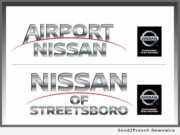 CLEVELAND, Ohio, July 7, 2017 (SEND2PRESS NEWSWIRE) -- It's beginning to look a lot like Christmas at two Ohio Nissan dealerships. Airport Nissan in Cleveland and Nissan of Streetsboro are inviting people to come and take a chance at winning a three-year lease on a new 2017 Nissan Sentra. Their "Christmas-In-July Lease Giveaway" is running through Monday, July 17 when the grand prize winner will be drawn from entries accumulated at both dealerships.
CLEVELAND, Ohio, June 26, 2017 (SEND2PRESS NEWSWIRE) -- Is there a benefit to having a financial advisor focused on women? For many women, the answer is probably "yes" and the recently launched Luma Wealth Advisors is ready to meet their planning needs.