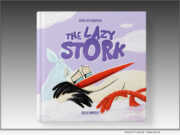 LAS VEGAS, Nev., Jan. 30, 2023 (SEND2PRESS NEWSWIRE) -- Diana Aleksandrova has always wanted to be a mom, but after years of trying to become pregnant, that dream hasn't come true yet. Inspired by her struggles and the legend about the storks bringing the babies, she writes "The Lazy Stork" (ISBN: 978-1953118264; May 2023; Dedoni).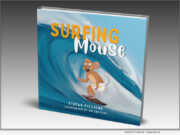 MYSTIC, Conn., Jan. 3, 2023 (SEND2PRESS NEWSWIRE) -- "The Surfing Mouse" (ISBN: 978-0228872313; Oct., 2022) is a new children's story about a brave young mouse who overcomes his fear of surfing big waves. Everyone's afraid of something, which is why author Stefan Piccione wanted to show audiences how determination, strength, and a strong belief in yourself can help you overcome your fears and achieve your goals.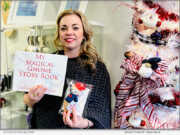 VANCOUVER, B.C., Canada, Dec. 15, 2022 (SEND2PRESS NEWSWIRE) -- Magic is everywhere, you just have to believe. Follow Edy the gnome on his whimsical adventures in the human world, while he tries to save the last Golden Believer left on earth. "My Magical Gnome" (ISBN: 978-0228860136; Dec., 2022) by author Monika Blichar is a delightful storybook that can be enjoyed by the young and old alike!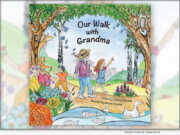 MURRIETA, Calif. /California Newswire/ -- The family of author Dolores F. Kurzeka is thrilled to announce the release of "Our Walk with Grandma" (ISBN: 978-1039145450, FriesenPress), her long-awaited children's picture book about the beauty of family and nature. Written 20 years ago, Kurzeka was unable to find an illustrator before her passing. Her children continued the search and found the perfect illustrator Nichole Monahan, and brought the book to market to make their mom's dream of publication come true.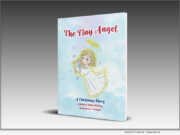 CALGARY, Alberta, Canada, Dec. 12, 2022 (SEND2PRESS NEWSWIRE) -- John & Julie Stirling share their family tradition with the world in the new children's book "The Tiny Angel" (ISBN: 978-0228860723). Originally, John Stirling created the story of "The Tiny Angel" in the 1970s for his children and future grandchildren. He believed people could obtain their goals in life by having the courage, support, and to have faith that they can.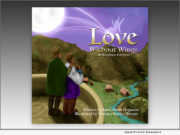 SANTA CLARITA, Calif. /California Newswire/ -- Adam Swain Ferguson, founder, Purple Fox Entertainment, is a creative producer and author. His new book release, "Love Without Wings: An Adoption Fairytale" (ISBN: 979-8986768014), was inspired by a true story - his own story - and celebrates diverse families made complete through adoption. It's scheduled to be released during National Adoption Month on November 19, National Adoption Day.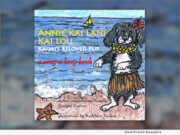 LA JOLLA, Calif. /California Newswire/ -- Children's sing-along book author and vocalist Bridget Burton will donate $5 from every book bundle sale to the Kauai Humane Society (KHS), starting August 22, 2022. A special "give back" page on the book's website will keep track of purchases of "Annie Kai Lani Kai Lou: Kauai's Beloved Pup" (ISBN: 978-0996216050) hard cover print and companion digital version bundle.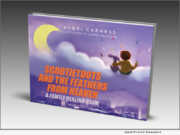 WASHINGTON, D.C., Aug. 19, 2022 (SEND2PRESS NEWSWIRE) -- With an aim to help families begin to heal after the terrible loss of a child, "ScootieToots and the Feathers From Heaven: A Family Healing Book" (ISBN: 978-0228866862) by Audri B. Cabness is a whimsical children's story with a powerful message that offers families an uplifting vantage point, at any point in their healing process, from which they are given the opportunity to begin to pivot from despair to serenity.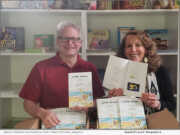 LOS ANGELES, Calif. /California Newswire/ -- Paraphrase, LLC, the publisher of "Little Green" (ISBN: 978-0981587943) by Arnold Rudnick, is donating 500 copies of a special anniversary edition to Reading Is Fundamental of Southern California (RIFSoCal). For 10 years, "Little Green" has been asking, "Isn't it possible?"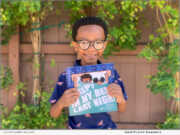 LOS ANGELES, Calif. /California Newswire/ -- Seven-year-old author, Sammy Wallace, will release his debut rhyming children's picture book, "I Slept in My Bed Last Night" (ISBN 979-8985784404; WF Publications), on May 2, 2022, in conjunction with Children's Book Week. Written as a lighthearted distraction during the medical, racial, and social turbulence of 2020, this comical book has received early success.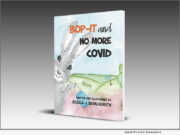 VANDERHOOF, B.C., April 26, 2022 (SEND2PRESS NEWSWIRE) -- Children's book, "Bop-It and No More Covid" (ISBN 978-0228839965; paper), written by country prairie girl Jessica J. Wohlgemuth, looking to help children cope during the COVID-19 Pandemic. Are you tired of living the COVID life? Find hope and cheer in this little book about a fuzzy little grey bunny named Bop-It. Read about how he and his friends learn to cope through the pandemic, finding fun in the new normal.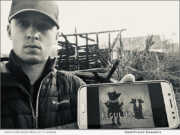 CHICAGO, Ill., April 4, 2022 (SEND2PRESS NEWSWIRE) -- Aaron Ozee, celebrity author of the international bestselling children's book, "Regulus" (ISBN: 978-1387010790), and ingenious director of the "Regulus" movie, has officiated the execution of a secret philanthropic mission to send physical or digital copies of "Regulus" (known as Operation Red) to Ukraine to distract any children facing the unimaginable horrors of the 2022 Russian Invasion.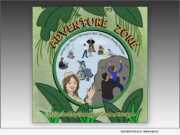 LOS ANGELES, Calif. /California Newswire/ -- Authors Allison Klimowicz and Veronica Stanley-Hooper have written a children's book entitled "Adventure Zone" (ISBN: 979-8524737199). This book, written for parents and children from the ages of 6 to 12 years old, explains pediatric therapies in a fun, informative way.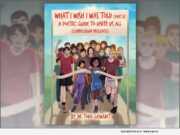 LOS ANGELES, Calif. /California Newswire/ -- Author/Educator and Chiropractor based in Santa Monica, Dr. Todd Gewant, today announced the release of his 2nd book in the "What I Wish I Was Told" children's book series, "What I Wish I Was Told: Part 2: A Poetic Guide To Unite Us All" (ISBN: 979-8696235394).