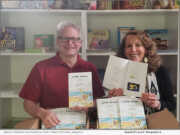 LOS ANGELES, Calif. /California Newswire/ -- Paraphrase, LLC, the publisher of "Little Green" (ISBN: 978-0981587943) by Arnold Rudnick, is donating 500 copies of a special anniversary edition to Reading Is Fundamental of Southern California (RIFSoCal). For 10 years, "Little Green" has been asking, "Isn't it possible?"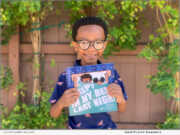 LOS ANGELES, Calif. /California Newswire/ -- Seven-year-old author, Sammy Wallace, will release his debut rhyming children's picture book, "I Slept in My Bed Last Night" (ISBN 979-8985784404; WF Publications), on May 2, 2022, in conjunction with Children's Book Week. Written as a lighthearted distraction during the medical, racial, and social turbulence of 2020, this comical book has received early success.
VANDERHOOF, B.C., April 26, 2022 (SEND2PRESS NEWSWIRE) -- Children's book, "Bop-It and No More Covid" (ISBN 978-0228839965; paper), written by country prairie girl Jessica J. Wohlgemuth, looking to help children cope during the COVID-19 Pandemic. Are you tired of living the COVID life? Find hope and cheer in this little book about a fuzzy little grey bunny named Bop-It. Read about how he and his friends learn to cope through the pandemic, finding fun in the new normal.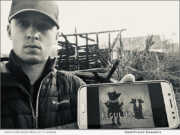 CHICAGO, Ill., April 4, 2022 (SEND2PRESS NEWSWIRE) -- Aaron Ozee, celebrity author of the international bestselling children's book, "Regulus" (ISBN: 978-1387010790), and ingenious director of the "Regulus" movie, has officiated the execution of a secret philanthropic mission to send physical or digital copies of "Regulus" (known as Operation Red) to Ukraine to distract any children facing the unimaginable horrors of the 2022 Russian Invasion.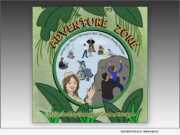 LOS ANGELES, Calif. /California Newswire/ -- Authors Allison Klimowicz and Veronica Stanley-Hooper have written a children's book entitled "Adventure Zone" (ISBN: 979-8524737199). This book, written for parents and children from the ages of 6 to 12 years old, explains pediatric therapies in a fun, informative way.
LOS ANGELES, Calif. /California Newswire/ -- Author/Educator and Chiropractor based in Santa Monica, Dr. Todd Gewant, today announced the release of his 2nd book in the "What I Wish I Was Told" children's book series, "What I Wish I Was Told: Part 2: A Poetic Guide To Unite Us All" (ISBN: 979-8696235394).