Home
Tags
CHARLOTTE, N.C.
Tag: CHARLOTTE, N.C. News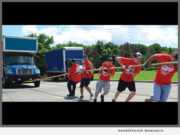 CHARLOTTE, N.C., Oct. 16, 2019 (SEND2PRESS NEWSWIRE) -- Move For Hunger announced today that registration is open for the first-ever Charlotte Truck Pull, presented by MYMOVE. The event, in which teams of 5-10 will compete to see who can pull a moving truck 100 feet in the fastest time, will be held at Lenny Boy Brewing Co. (3000 South Tryon Street, Charlotte, NC, 28217) on Saturday, November 16 from Noon-4 p.m.
CHARLOTTE, N.C., Sept. 19, 2019 (SEND2PRESS NEWSWIRE) -- Phone Ninjas, a certified phone coaching company, analyzes inbound sales, outbound sales, parts and service calls for car dealers. In some cases, its advanced phone and Internet training has increased appointment setting to nearly 86 percent.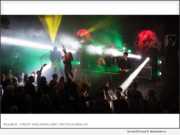 CHARLOTTE, N.C., May 15, 2019 (SEND2PRESS NEWSWIRE) -- N.C.-based rock band, Killakoi, opened the inaugural Epicenter Festival. On May 9, 2019 Killakoi took the stage in the Epicenter Village for the early arriving festival campers. The festival was estimated to have an estimated 10,000 campers.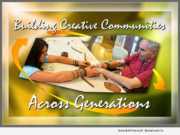 GREENSBORO, N.C., April 22, 2019 (SEND2PRESS NEWSWIRE) -- Creative Aging Network-NC (CAN-NC) is excited to announce its 2019 Creative Aging Symposium: Building Creative Communities Across Generations on April 30 from 9 a.m. to 3 p.m. at Bell Campus in Greensboro. Artists in and around North Carolina have a unique opportunity to learn about the growing field of intergenerational arts at the fun and highly interactive event.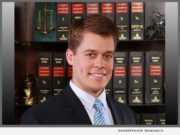 CHARLOTTE, N.C., March 12, 2019 (SEND2PRESS NEWSWIRE) -- Sean M. Clayton of The Karney Law Firm has been selected to the 2019 North Carolina Rising Stars list, The Karney Law Firm announced today. Each year, no more than 2.5 percent of the lawyers in the state are selected by the research team at Super Lawyers to receive this honor.
CHARLOTTE, N.C., Jan. 7, 2019 (SEND2PRESS NEWSWIRE) -- The first full-service, online brokerage for home sellers, Properly, is launching in Charlotte, N.C. in January 2019. The fast-growing city of Charlotte was selected as Properly's second market from a shortlist of potential cities.