SAN FRANCISCO, Calif. /California Newswire/ -- A newly published market research report from Neurotech Reports, the leading market intelligence firm in the neurotechnology industry, forecasts that the worldwide market for bioelectronic medicine and related technologies will reach $16.6 billion by 2025.
TAMPA, Fla., Feb. 21, 2019 (SEND2PRESS NEWSWIRE) -- The C Diff Foundation announced today that their organization has implemented a global campaign to raise awareness of Clostridioides difficile clinical trials, clinical studies, clinical research and observational studies evaluating interventions for C. difficile prevention, treatments, and environmental safety.
NEW YORK, N.Y., Feb. 20, 2019 (SEND2PRESS NEWSWIRE) -- Neurotech Reports, the publisher of the Neurotech Business Report newsletter, announces that Sue Siegel, Chief Innovation Officer at GE and CEO of GE Ventures, will keynote the 2019 Bioelectronic Medicine Forum, which takes place in New York City on April 4, 2019.
NEW YORK, N.Y., Jan. 30, 2018 (SEND2PRESS NEWSWIRE) -- Neurotech Reports, the publisher of Neurotech Business Report newsletter, today announced the launch of the Bioelectronic Medicine Forum, the first investment and management conference for the bioelectronic medicine industry. The inaugural event will take place on March 22, 2018 at the Millennium Broadway Times Square in New York, N.Y.
KESWICK, Va., Nov. 14, 2017 (SEND2PRESS NEWSWIRE) -- With 25 years of research involving primarily the cardiovascular complications of spaceflight and more recently of the moon walkers, particularly Neil Armstrong on his historic mission and James Irwin (Apollo 15), extraordinary findings were discovered. Both had vascular complications, triggered by inhalation of deadly iron-laden dust. Author Dr. William J. Rowe has applied this information as to how this can be utilized for underlying mechanisms of hypertension on earth, triggered by iron-laden brake dust.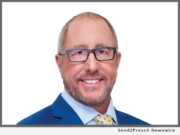 IRVING, Texas, April 19, 2017 (SEND2PRESS NEWSWIRE) - BioTE(R) Medical announces a forum of medical experts gathering before the Age Management Medicine Group (AMMG) to form consensus on testosterone therapy in women. The AMMG conference runs April 27-30, 2017 in Orlando, Florida.
SAN FRANCISCO, Calif. /California Newswire/ -- Several promising neurotechnology firms and key industry figures will present at the 2016 Neurotech Leaders Forum. The 16th annual event will take place October 24-25 in San Francisco, presented by Neurotech Reports. Keynote speaker at this year's event on October 24 will be Doug Weber, who serves as program manager for DARPA's Biological Technologies Office.