LOS ANGELES, Calif. /California Newswire/ -- ROKiT Pharma, Inc., a public-benefit corporation dedicated to putting patients first, announced today it is rapidly progressing through final preclinical studies and moving forward with preparation for the initiation of a Phase 1b/2 clinical trial of ROK-001, a potentially low toxicity cancer drug derived from natural ingredients.
SAN DIEGO, Calif. /California Newswire/ -- Bay Area Lyme Foundation, a leading sponsor of Lyme disease research in the U.S., announces the opening of the San Diego collection site of the Bay Area Lyme Foundation's Lyme Disease Biobank, which is the first program to provide researchers with blood and urine samples from people with early Lyme disease from multiple endemic regions across the country.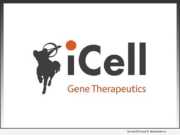 STONY BROOK, N.Y., Nov. 14, 2019 (SEND@PRESS NEWSWIRE) -- iCell Gene Therapeutics, a clinical stage biopharmaceutical company focused on immunotherapies for hematologic malignancies, solid tumors, organ rejections and autoimmune disorders, announced today that it will give oral and poster presentations related to its BCMA-CD19 cCAR and CD4-specific CAR programs at the 61st American Society of Hematology (ASH) Annual Meeting to be held December 7-10, 2019 in Orlando, Florida.
GAINESVILLE, Fla., Oct. 30, 2019 (SEND2PRESS NEWSWIRE) -- BioTork, the leading evolution biotechnology company, today announced that biotech executive Hans van der Sluijs has joined the company as Chief Development Officer. Hans brings over 20 years of international business leadership experience, with a focus on business development, management, and building strategic alliances/partnerships.
SAN FRANCISCO, Calif. /California Newswire/ -- Neurotech Reports, the publisher of the Neurotech Business Report newsletter, announced that 15 promising neurotechnology startups and early-stage firms will present at the 2019 Neurotech Leaders Forum in San Francisco, November 4-5. The 19th annual event-the most established in the industry-will also feature presentations and panel discussions on important issues confronting the neurotechnology industry.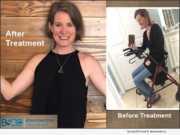 TAMPA, Fla., Aug. 12, 2019 (SEND2PRESS NEWSWIRE) -- Brandon Stem Cell Clinic (BSCC) recognizes that osteoarthritis is one of the most common joint conditions, affecting nearly 630 million people worldwide. It is commonly associated with aging but is also frequently seen in cases of overuse of joints. The growing number of cases alone prove a need for innovative and effective treatments as populations continue to age. (VIDEO)
SAN FRANCISCO, Calif. /California Newswire/ -- A newly published market research report from Neurotech Reports, the leading market intelligence firm in the neurotechnology industry, forecasts that the worldwide market for bioelectronic medicine and related technologies will reach $16.6 billion by 2025.
TAMPA, Fla., Feb. 21, 2019 (SEND2PRESS NEWSWIRE) -- The C Diff Foundation announced today that their organization has implemented a global campaign to raise awareness of Clostridioides difficile clinical trials, clinical studies, clinical research and observational studies evaluating interventions for C. difficile prevention, treatments, and environmental safety.
NEW YORK, N.Y., Feb. 20, 2019 (SEND2PRESS NEWSWIRE) -- Neurotech Reports, the publisher of the Neurotech Business Report newsletter, announces that Sue Siegel, Chief Innovation Officer at GE and CEO of GE Ventures, will keynote the 2019 Bioelectronic Medicine Forum, which takes place in New York City on April 4, 2019.
NEW YORK, N.Y., Jan. 30, 2018 (SEND2PRESS NEWSWIRE) -- Neurotech Reports, the publisher of Neurotech Business Report newsletter, today announced the launch of the Bioelectronic Medicine Forum, the first investment and management conference for the bioelectronic medicine industry. The inaugural event will take place on March 22, 2018 at the Millennium Broadway Times Square in New York, N.Y.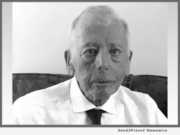 KESWICK, Va., Nov. 14, 2017 (SEND2PRESS NEWSWIRE) -- With 25 years of research involving primarily the cardiovascular complications of spaceflight and more recently of the moon walkers, particularly Neil Armstrong on his historic mission and James Irwin (Apollo 15), extraordinary findings were discovered. Both had vascular complications, triggered by inhalation of deadly iron-laden dust. Author Dr. William J. Rowe has applied this information as to how this can be utilized for underlying mechanisms of hypertension on earth, triggered by iron-laden brake dust.
IRVING, Texas, April 19, 2017 (SEND2PRESS NEWSWIRE) - BioTE(R) Medical announces a forum of medical experts gathering before the Age Management Medicine Group (AMMG) to form consensus on testosterone therapy in women. The AMMG conference runs April 27-30, 2017 in Orlando, Florida.
SAN FRANCISCO, Calif. /California Newswire/ -- Several promising neurotechnology firms and key industry figures will present at the 2016 Neurotech Leaders Forum. The 16th annual event will take place October 24-25 in San Francisco, presented by Neurotech Reports. Keynote speaker at this year's event on October 24 will be Doug Weber, who serves as program manager for DARPA's Biological Technologies Office.