Home
Tags
Bicycle accident attorney
Tag: bicycle accident attorney News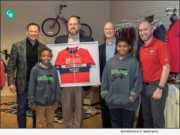 GREENSBORO, N.C., Feb. 21, 2020 (SEND2PRESS NEWSWIRE) -- Wednesday of this week President and Chief Executive Officer Chris Roberts along with Chief Marketing Officer Kim Roberts and several members of its marketing team celebrated Crumley Roberts' seventh year as the lead sponsor of the Charlotte-based Carolina Cycling Team, an organization founded in 2011 and comprised of Masters-level competitive cyclists.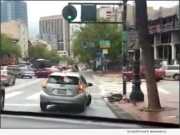 SAN FRANCISCO, Calif. /California Newswire/ -- On July 8, 2019, Rahman Law PC filed a lawsuit on behalf of their client, a cyclist, against Uber after Uber failed to take responsibility for a May 23, 2018 accident in which an Uber driver veered across several lanes of traffic on Market Street in San Francisco, running a bicyclist off the road and into a light pole. The reckless behavior of the Uber driver was caught on video by witnesses.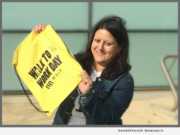 SAN FRANCISCO, Calif. /California Newswire/ -- San Francisco Personal Injury Attorneys, Rahman Law PC, are pleased to announce their repeat sponsorship of Walk San Francisco's annual Walk to Work Day. The event will take place Wednesday, April 10, 2019 between 7:30 a.m. and 10 a.m. Last year's event was the biggest ever.