Home
Tags
Behavioral Health
Tag: Behavioral Health News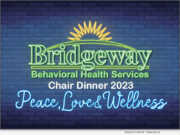 UNION, N.J., March 22, 2023 (SEND2PRESS NEWSWIRE) -- Bridgeway Behavioral Health Services, New Jersey's leading nonprofit mental health and substance use rehabilitation and recovery organization, will host its Annual Chairperson's Dinner on Wednesday, April 19, 2023 at 373 Clermont Terrace in Union, N.J.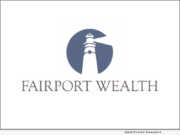 CLEVELAND, Ohio, Feb. 15, 2022 (SEND2PRESS NEWSWIRE) -- Fairport Wealth is pleased to announce Beech Brook, a local behavioral health agency that empowers children and their families, as its 2022 Community Beacon. It is especially important to support the mental health needs of children and adolescents this year, and we are proud to assist Beech Brook's mission.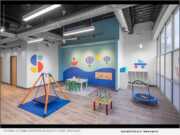 DES MOINES, Iowa, May 6, 2021 (SEND2PRESS NEWSWIRE) -- Stride Autism Centers ("Stride"), a mission-driven provider of evidence-based therapy for children with autism, today announced that it has expanded to serve families at four centers throughout Iowa. Stride is now actively enrolling clients at all four locations, including Clive and Johnston in the Des Moines metro area, Cedar Rapids, and Davenport in the Quad Cities.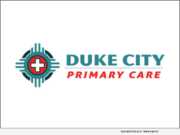 ALBUQUERQUE, N.M., April 16, 2021 (SEND2PRESS NEWSWIRE) -- Duke City Cares, the local family-owned company that developed Duke City Urgent Care and Duke City Primary Care, is launching a Behavioral Healthcare service line to expand the services they offer in their ongoing mission to improve the health of the communities they serve and they are looking for great providers to join their team.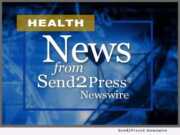 RIDGEFIELD, Conn., Dec. 8, 2020 (SEND2PRESS NEWSWIRE) -- Nutritional and Behavioral Care, a licensed nutritionist and dietitian, in Ridgefield, Connecticut, is pleased to announce that they have recently updated their website. This was to ensure that the website is up to date, can easily be navigated, and is mobile responsive.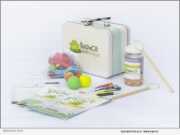 DUXBURY, Mass., Nov. 9, 2020 (SEND2PRESS NEWSWIRE) -- The Mom's Choice Awards has named Bounce Box as among the best in family-friendly products and services based on a number of elements including production quality, design, educational value, entertainment value, originality, appeal, and cost.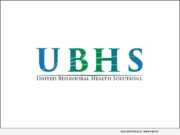 ATLANTA, Ga., April 17, 2020 (SEND2PRESS NEWSWIRE) -- As a result of the COVID-19 pandemic, many mental health practices are being forced to close their doors to patients. These closures are causing even more anxiety and stress. United Behavioral Health Solutions (UBHS, Inc.) is happy to report that it continues to see patients via its telehealth services during a time when they likely need it most.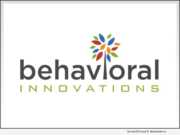 FRIENDSWOOD, Texas, Oct. 2, 2019 (SEND2PRESS NEWSWIRE) -- Behavioral Innovations, a leading provider of center-based ABA therapy, today announced their newest center opening that will be located in Friendswood, Texas, a suburb of the Houston metro area. The growing need to provide access to early autism services is increasing as more children are being diagnosed with autism than ever before.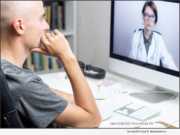 OMAHA, Neb., Sept. 20, 2019 (SEND2PRESS NEWSWIRE) -- Encounter Telehealth, along with a number of healthcare stakeholders, submitted a letter with comments on the Drug Enforcement Administration's (DEA) implementation of a Special Registration provision for telehealth under the Ryan Haight Act.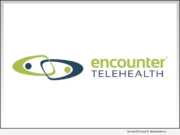 OMAHA, Neb., Sept. 10, 2019 (SEND2PRESS NEWSWIRE) -- An Encounter Telehealth analysis of 40 skilled nursing facility partners in Iowa revealed a 6.7% reduction in the use of anti-psychotics. This reduction occurred after an average of 14 months of partnering with Encounter on psychiatric care. The national average was less than a 4% reduction during the same period.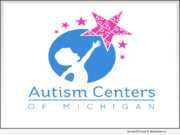 KENTWOOD, Mich., Sept. 6, 2019 (SEND2PRESS NEWSWIRE) -- Autism Centers of Michigan (ACM), a leading provider of Applied Behavior Analysis (ABA) services throughout Michigan, announced the opening of a new clinical center location in Kentwood, Michigan. The new center, located at 1545 68th Street SE, will allow ACM to expand on its existing services in the Grand Rapids area, by offering a second clinical center for children of all ages.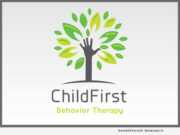 ARLINGTON HEIGHTS, Ill., April 24, 2019 (SEND2PRESS NEWSWIRE) -- ChildFirst Behavior Therapy, a local provider of progressive ABA therapy for children affected by autism, announced today that it has sponsored the upcoming Autism Speaks Walk on Chicago's North Shore on April 28, 2019.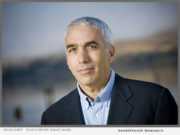 SAN MATEO, Calif. /California Newswire/ -- Nationally-recognized advocate and best-selling author David Sheff will be the featured speaker at the 16th Annual Circle of Support Luncheon in Menlo Park on April 26, 2019. This annual benefit event, which is presented by the nonprofit organization Caminar and its Family & Children Services of Silicon Valley division, raises funds for local behavioral health and supportive services.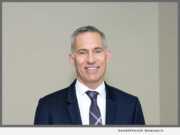 SAN MATEO, Calif. /California Newswire/ -- The Board of Directors of Caminar has announced the appointment of Mark Cloutier, MPP, MPH, as Chief Executive Officer of the $39M nonprofit behavioral health organization. Dedicated to empowering and supporting individuals and families with complex needs to move toward resilience, wellness and independence, Caminar serves more than 20,000 people each year in the San Francisco Bay Area and Northern California.