Home
Tags
Beauty Cosmetics and Spa
Tag: Beauty Cosmetics and Spa News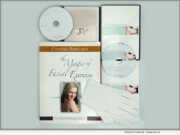 OKLAHOMA CITY, Okla., Jan. 24, 2023 (SEND2PRESS NEWSWIRE) -- Cynthia Rowland, President and CEO of Rejenuve, Inc., announced today that all Facial Magic® training kits are OnDemand and digital. "OnDemand training makes perfect sense as shipping costs increase and training OnDemand becomes more popular. Our face-saving exercises can be viewed on every internet enabled device 24/7, worldwide, without delay. This means we can easily accommodate worldwide users without costly shipping fees."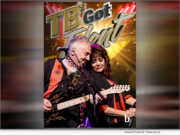 SEATTLE, Wash., Jan. 23, 2023 (SEND2PRESS NEWSWIRE) -- Tori Belle Cosmetics announces its second annual Virtual TB's Got Talent Charity Bash, airing Live, March 2, 2023 at 4 p.m. PT on the Tori Belle Cosmetics FB page and Tori Belle Cosmetics YouTube channel. The proceeds will provide grants for people and families in need through the National Organization for Women's Safety Awareness (N.O.W.S.A.).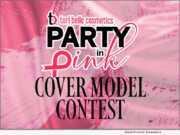 SEATTLE, Wash., Sept. 28, 2022 (SEND2PRESS NEWSWIRE) -- In partnership with the National Breast Cancer Foundation (NBCF), Tori Belle Cosmetics is searching for the next bold, brave and confident model to grace the front cover of their magazine and other digital platforms totaling an audience of over 2.5 million per month and a prize package valued at $500.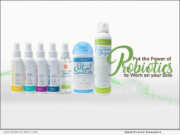 BENTONVILLE, Ark., June 30, 2022 (SEND2PRESS NEWSWIRE) -- Walmart selected Siani Probiotic Body Care as one of 1,200 finalists from 13,000 applications for its ninth annual Open Call event. Walmart's initiative focuses on increasing jobs in America by supporting products made, grown, or assembled in the USA.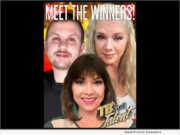 SEATTLE, Wash., April 4, 2022 (SEND2PRESS NEWSWIRE) -- When Laura Hunter invented Magnetic Eyeliner and started Tori Belle Cosmetics, she knew she had a winning product. What she didn't know was how many lives would be positively impacted when she opened the company up to independent sales Affiliates. With over a million happy customers and thousands of affiliates across the globe, the foundation of Tori Belle Cosmetics culture is giving back.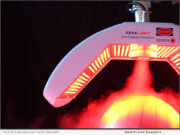 LOS ANGELES, Calif. /California Newswire/ -- Los Angeles-based Skin Care Clinic, Face of Jules, introduces the new Ionix Light Facial Treatment! This revolutionary new system incorporates five treatment modalities in one device, providing a total facial rejuvenation experience. The applications include diamond abrasion, oxygen therapy, ultrasound, microcurrent stimulation and light/oxygen therapy.