Home
Tags
Automotive and Motorsports
Tag: Automotive and Motorsports News
SAN JOSE, Calif. /California Newswire/ -- NEXT Future Transportation Inc., the game-changing Silicon Valley mobility company, today announced at the URBAN FUTURE Global Conference (UFGC) that it has established THINK NEXT in partnership with electric mobility pioneer Dr. Jan-Olaf Willums.
LAKEVILLE, Mass., April 15, 2019 (SEND2PRESS NEWSWIRE) -- Lift & Care Systems is proud to carry Access Unlimited's Multi-Lift and Glide n Go wheelchair to car transfer devices. The Access Unlimited Multi-Lift is designed to be used primarily with cars, but it can also be used for vans, trucks or SUVs.
RALEIGH, N.C., April 12, 2019 (SEND2PRESS NEWSWIRE) -- Automotive marketing agency, Sokal, is the new agency of record for Huntington Ford Lincoln of N.Y. Beginning immediately Sokal will create new ad campaigns for Huntington Ford Lincoln and assist in many other areas of advertising, including a new website launch in May for Huntington Ford.
BETHESDA, Md., March 13, 2019 (SEND2PRESS NEWSWIRE) -- Play Octopus ("Octopus"), an interactive entertainment platform inside rideshare vehicles, is proud to announce its inclusion in MindShare, an exclusive organization designed especially for CEOs of the most promising high-tech companies in the Washington, D.C. metropolitan area.
ODESSA, Del., March 11, 2019 (SEND2PRESS NEWSWIRE) -- AutoAwards, provider of automotive dealership loyalty programs and marketing solutions, announced the launch of a video series called "Loyalty Matters." The primary focus for an automotive dealership at the start of a new year as vehicle sales start to slow is to retain their most profitable customers.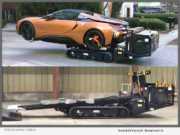 ATLANTA, Ga., March 1, 2019 (SEND2PRESS NEWSWIRE) -- Tow Atlanta is proud to announce the arrival of TARVA, Tow Atlanta's Recovery Vehicle Autobot-Robot that goes into low clearance parking decks/garages and other tight areas where vehicles may become disabled and physically carries them out. TARVA is only the second robot from EasTract (a French Company) to be operational in the United States.
SEBRING, Fla., Feb. 5, 2019 (SEND2PRESS NEWSWIRE) -- IMSA Properties and Shaner Hotel Group announced today that the Chateau Elan Hotel and Conference Center is currently undergoing rebranding and will be operating as, "Seven - Sebring Raceway Hotel" by March 2019.
RALEIGH, N.C., Feb. 1, 2019 (SEND2PRESS NEWSWIRE) -- Sokal Media Group, an automotive advertising agency, and Webstreak LLC, a digital advertising agency, today announced they have entered into an agreement to merge the companies and resurface overnight as one of the largest full-service automotive agencies in the country. With the merger comes a new name. Moving forward, the company will simply be known as "Sokal."
RALEIGH, N.C., Jan. 24, 2019 (SEND2PRESS NEWSWIRE) -- Automobile advertising agency, Sokal Media Group, is proud to be the new agency of record for the Ben Mynatt Family of Dealerships. Sokal Media Group took the reins January and has already launched new websites for the group. They will also create new advertising campaigns each month and will assist in many other areas of dealership business.
SAN FRANCISCO, Calif. /California Newswire/ -- EPIC Insurance Brokers and Consultants, a retail property, casualty insurance brokerage and employee benefits consultant, announced today a marketing and distribution agreement with HR Hotlink. Both firms are longtime valued partners of the California New Car Dealers Association (CNCDA).