Home
Tags
Audio Visual Technology
Tag: Audio Visual Technology News
ATLANTA, Ga., April 14, 2021 (SEND2PRESS NEWSWIRE) -- For more than 20 years Indigo Studios has been creating beautiful CGI content for its long-standing clients like Caterpillar, Ford, Daimler AG and Hasbro, to name a few. Once again, Indigo has pushed the creative bar even further by launching Indigo in Motion.
MUMBAI, Maharashtra, India, March 31, 2021 (SEND2PRESS NEWSWIRE) -- InVideo, a leading video content creation platform, today announced the launch of its groundbreaking AI technology called IVA, that's about to bring content creators and film and video makers into the 22nd Century.
HONG KONG, March 31, 2021 (SEND2PRESS NEWSWIRE) -- Joyoshare Studio, one of the most prominent multimedia developers, has recently launched a major update for the public to its all-in-one video toolkit - Joyoshare VidiKit. In the new release, both Windows and Mac users can enjoy stunning features, including video repair, video compression, watermark removal and adding, to efficiently fix broken videos, manage large files and initiate post-production.
LONDON, Ontario, Dec. 14, 2020 (SEND2PRESS NEWSWIRE) -- Voices.com has released their tenth annual trends report that looks at creative services industries - including advertising, education, media, entertainment, technology, and more - and provides insights into trends that impacted them in 2020 and makes predictions for trends in 2021.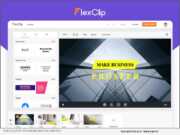 HONG KONG, Aug. 18, 2020 (SEND2PRESS NEWSWIRE) -- In exciting for the company, FlexClip, a browser-based video making product from PearlMountain, has reported a 400% user growth for a total of 330k monthly active users over the last year. This trend continues to grow.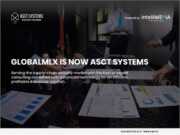 LOS ANGELES, Calif. /California Newswire/ -- IntelliMedia Networks Inc., a leading provider of streaming media distribution and immersive training technology, acquired GlobalMLX, a Canadian supply-chain security training and certification consulting firm for an undisclosed amount.
TORONTO, Ontario, July 29, 2020 (SEND2PRESS NEWSWIRE) -- Voices.com, the world's largest marketplace connecting businesses to voice over talent, announced the launch of Voices Enterprise, an enterprise-level membership plan that offers creative teams the flexibility and support needed to deliver high-quality voice over at scale.
LOS ANGELES, Calif. /California Newswire/ -- Olea Kiosks, Inc., a leading provider of innovative self-service kiosk solutions, announces the hiring of channel sales and partnerships industry expert, Rusty Gaynes, as Director of Strategic Alliances and Partnerships.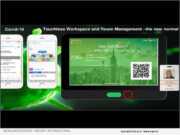 NEW YORK CITY, N.Y., May 19, 2020 (SEND2PRESS NEWSWIRE) -- To meet the changing work dynamic brought on by the COVID-19 pandemic, ResourceXpress Inc. has announced a major upgrade to its flagship ResourceXpress Workspace and Conference Room booking solution to enable touchless booking, social distancing and support for safety restrictions in office hot desk or hoteling workspaces and conference rooms.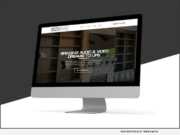 SANTA CLARITA, Calif. /California Newswire/ -- 95Visual is pleased to announce the launch of SCV Audio Video's new website: scvaudiovideo.com. The old website did not capture just how remarkable their services are in the audio-video field.
ATLANTA, Ga., Aug. 28, 2019 (SEND2PRESS NEWSWIRE) -- Orchestrated Audiovisual and Production Services today announces their new name brand and logo. The updated brand reflects the broadened scale of services and equipment offered to meeting planners, show organizers, and event professionals.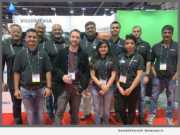 LOS ANGELES, Calif. /California Newswire/ -- California-based leading immersive media technology provider IntelliMedia, bagged not one but two of the coveted Product of the Year awards at the world's largest media tech expo NAB 2019, which concluded recently in Las Vegas.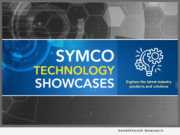 STIRLING, N.J., March 14, 2019 (SEND2PRESS NEWSWIRE) -- Symco Inc., specialists in Commercial Audio, Video and Data solutions and Unified Communication & Collaboration the Mid-Atlantic and New England states, will host its annual Technology Showcases on April 23 in Tysons, Va. and April 25 in King of Prussia, Pa.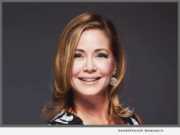 LOS ANGELES, Calif. /California Newswire/ -- Utelogy Corporation, maker of enterprise software platform for control and intelligent connected work spaces, announced today that it has expanded its sales team with the addition of Michelle Loret as Senior Account Executive. Earlier this month, Utelogy brought home 3 awards from ISE 2019.