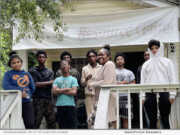 ATLANTA, Ga., Sept. 28, 2022 (SEND2PRESS NEWSWIRE) -- Expanding The Investors Academy services to support more teens and young adults, the nonprofit's Youth Training Program shares life skills, on-the-job training and financial literary skills for youth ages 15 to 24. In its second summer, the program has been funded by the Fulton County Government, with partners including the City of Atlanta, Thinkzilla Consulting Group announced today.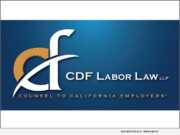 IRVINE, Calif. /California Newswire/ -- Two high school juniors, from low to moderate income families in Santa Ana are about to get a significant boost to their career path from CDF Labor Law LLP, a California-based labor, employment, and immigration law firm who will sponsor them for an eight-week, paid internship. This is CDF's 10th year participating in Project SELF mentoring program of at-risk youth.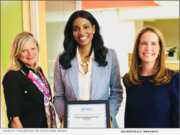 CHARLOTTE, N.C., May 14, 2021 (SEND2PRESS NEWSWIRE) -- The Arts Empowerment Project has received $63,000 from Women's Impact Fund for their 2021 Arts & Culture Grant. The grant was announced at the annual meeting of the Women's Impact Fund which was held virtually on May 10, 2021. Grants were awarded to five local non-profits in the areas of Arts & Culture, Education, Environment, Health, and Human Services.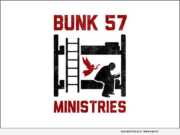 CHARLOTTE, N.C., June 16, 2020 (SEND2PRESS NEWSWIRE) -- Bunk 57 Ministries has received a $40,126 grant from the Mecklenburg County Juvenile Crime Prevention Council to fund its Youth Discipleship Program for minority youth, young men ages 12-17.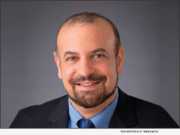 SARASOTA, Fla., Feb. 13, 2020 (SEND2PRESS NEWSWIRE) -- Attorney David Goldman of the Personal Injury Law Firm Goldman Babboni Fernandez & Walsh, announced new initiatives to support at-risk youth by the Sarasota community organization Second Chance Last Opportunity in partnership with the Sarasota Department of Corrections.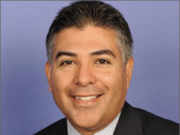 SAN FERNANDO, Calif. and WASHINGTON, D.C. /California Newswire/ -- U.S. Rep. Tony Cárdenas (D-San Fernando Valley) joined U.S. Sens. Chris Murphy (D-Conn.) and Cory...