Home
Tags
ARLINGTON, Mass.,
Tag: ARLINGTON, Mass., News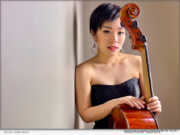 ARLINGTON, Mass., Jan. 23, 2023 (SEND2PRESS NEWSWIRE) -- The Arlington Philharmonic Orchestra will perform the United States premiere a composition written in 1781 by Marianna Martines, a student of Franz Joseph Haydn. Martines work is the overture to her oratorio "Isacco." This edition by the Philharmonic Orchestra's Music Director Orlando Cela aims to preserve as much as possible the intentions of the composer, and show the mastery of Martines.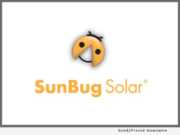 ARLINGTON, Mass., May 20, 2021 (SEND2PRESS NEWSWIRE) -- Founded by husband-and-wife team Jamie and Amanda Leef in 2017, Heal Vet is located in the Mount Auburn neighborhood intersecting Cambridge, Belmont and Watertown. Their new 48 panel solar electric system, designed and installed by SunBug Solar, is the finishing touch on an environmentally-conscious workplace.