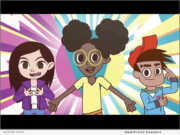 SAN DIEGO, Calif. /California Newswire/ -- Founded by two black doctors who tired of watching patients who looked like them die sicker and younger, Welfie is launching "Booster Troop," a fun health media literacy initiative that helps underserved children better spot misinformation. It launches October 24 for Media Literacy Week, and it includes a 7-minute animated episode in both English and Spanish, a lesson plan, and other classroom materials. Welfie provides culturally competent health and mental health education and care coordination to schools.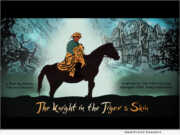 LOS ANGELES, Calif. /California Newswire/ -- A new animated film "The Knight in the Tiger's Skin" by Mirza Davitaia, of GI-Films, will be released in the Laemmle Theater on October 7, 2022. This is the first adaptation of the medieval poem by Shota Rustaveli.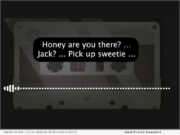 SAN JOSE, Calif. /California Newswire/ -- Jack Grandcolas, Pebble Beach, California, lost his wife on flight 93 on 9/11/2001 and shares his story and the actual final call on an answering machine message from her. In this animated video from YouTuber Kipp Berdiansky and his channel, "Heroes of War," the viewer can listen to this message and see how that day unfolded and how it has affected him to this day.