Home
Tags
African American Interests
Tag: African American Interests News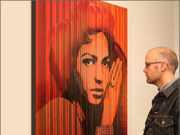 SAN FRANCISCO, Calif. /California Newswire/ -- John Waguespack is the winner of the San Francisco portion of the 3rd Annual Bombay Sapphire Artisan Series for 'Deconstructing Dandridge,' a compelling portrait of the first African-American woman to be nominated for Best Actress in the Academy Awards.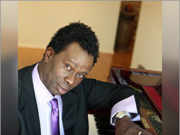 LOS ANGELES, Calif. /California Newswire/ -- Keyboard wizard Kevin Toney is about to kick the temperature up in August several more degrees with a series of exciting 'California Concerts.' With the July 24 release of his classical jazz concept album 'New American Suite' by his new trio, The Kevin Toney 3, the acclaimed pianist will be showcased at The Ultimate Jazz Festival in Ontario, Calif. on August 5, followed at the end of the month by the official CD launch party/concert at Vitello's in Studio City.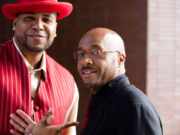 LOS ANGELES, Calif. /California Newswire/ -- When filmmakers E. Raymond Brown and Williams Arntz first released the independent movie 'Ghetto Physics' in late 2010, they knew the film was an early battle cry, a wake up call to America and beyond. Distributed by Intention Media, owned by 'What the BLEEP, Do We Know?' filmmaker Betsy Chasse, the cutting edge hybrid documentary explored the dynamics of the 'powers that be' in laymen terms that the 'man on the street' could easily relate to.