BEVERLY HILLS, Calif. — Nearly 900 people gathered on the evening of April 23rd for the Summa Children's Foundation's second annual gala, with a star-studded audience raising nearly $750,000 to honor USC football coach Pete Carroll and his non-profit organization A Better LA, for its work against gang violence. Actors Goldie Hawn, Henry Winkler and Sidney Poitier and sports legend Bruce Jenner joined in honoring Carroll.
"A Better LA is proud to partner with the Summa Children's Foundation," said Carroll in accepting the group's honor. "Every day we strive to raise awareness and funds to bring hope and real alternatives to those who may otherwise turn to gangs as a way of life. Thank you for being a part of the solution."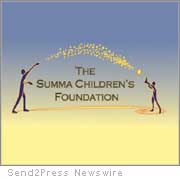 "A Night of Inspiration" lived up to its name, with celebrity figures from the entertainment industry and sports worlds, as well as law enforcement, participating in the event. The event was a tremendous success for the three-year-old Summa Children's Foundation, founded by Los Angeles natives Jim Miles and Brian Werdesheim and dedicated to making a difference in the lives of children in Los Angeles.
Noted civil rights attorney Connie Rice reminded the assembled guests that gang violence touches everyone in Los Angeles, and everyone has a role to play in finding and implementing solutions to the growing problem. "We cannot and should not rely on government and law enforcement alone to solve this problem," said Rice. "With your attendance tonight, with your contribution to the Summa Children's Foundation, you have accepted your responsibility to be part of this community's solution to gang violence."
Mixing lighthearted entertainment with the serious message of abating Los Angeles' gang problem, guests were treated to a video made by comedian Will Ferrell and live performances by singer Michael Bolton and Debbie Allen's dance troupe.
"While Pete Carroll may be best known for his victories on the field, his true success lies in his work to end gang-related violence affecting the inner-city communities of South Los Angeles," said Summa Children's Foundation co-founder Brian Werdesheim, an Executive Director within the Private Client Group at financial services company Oppenheimer & Co. "By allowing us to honor him tonight, Coach Carroll is helping to spread the word about how all of us can help find a solution to gang violence in Los Angeles. Summa Children's Foundation will give half of all of the proceeds we raise tonight to A Better LA, which has proven through action that we can solve the problem."
Summa Children's Foundation co-founder Jim Miles was pleased with the turnout and the funds raised at the event. "Our goal was to bring visibility to A Better LA and some other organizations we will fund this year, while inspiring current and future generations of philanthropists to give more of their time and money to children and youth in need," he said. "We have exceeded our own expectations, allowing us to increase the impact that non-profit organizations have in their communities. We look forward to continuing to partner with them throughout the years."
Held at the Beverly Hilton Hotel, the event was underwritten by Oppenheimer and The Summa Group.
ABOUT THE SUMMA CHILDREN'S FOUNDATION
Founded by Los Angeles natives and asset managers Jim Miles and Brian Werdesheim, Summa Children's Foundation (SCF) supports community efforts that assist the youth of Los Angeles and throughout Southern California, with particular focus on health, social and educational development. Funds raised through SCF initiatives are awarded to selected area nonprofits with proven track records in transforming lives and futures. Funding has previously been awarded to the Lili Claire Foundation, Camp Harmony, the American Red Cross, the Richstone Family Center, and the Debbie Allen Dance Academy.
For more information about the Summa Children's Foundation, please visit their website at .
ABOUT A BETTER LA
Co-founded by Pete Carroll, A Better LA mobilizes the knowledge and skills of the community to inspire each person to dream, work and play without fear. A Better LA is committed to supporting Los Angeles communities in their goal to reduce violence by empowering change in South Los Angeles.
For more information about A Better LA, please visit their website at http://www.abetterla.com .
[tags]Summa Childrens Foundation, Pete Carroll, A Better LA, reduce violence by empowering change in South Los Angeles, Randy Steinberg, Evelyn Jerome Alexander, SJA Strategies[/tags]