SACRAMENTO, Calif. /California Newswire/ — Shortly after being re-elected as leader of the Calif. Assembly, Speaker Anthony Rendon (D-Paramount) stuck a defiant tone calling for the "protection of Californians against the incoming presidential administration" in his remarks to the newly sworn-in Assemblymembers.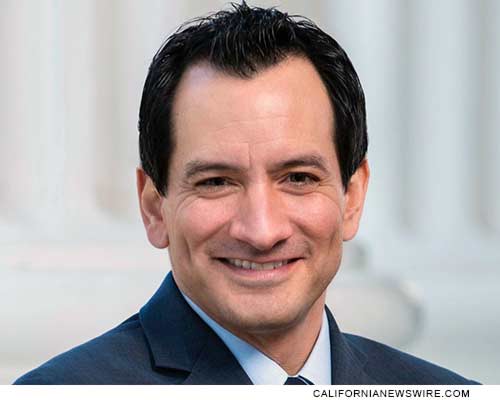 "Californians may accept the lawfulness of the November election, but millions of us do not accept the sentiment delivered by this election," Rendon said. "It is up to us to pass policies that would firewall Californians – and what we believe – from the cynical, short sighted, and reactionary agenda that is rising in the wake of the election."
Rendon emphasized California's progressive accomplishments and the state's intent to defend those achievements against a hostile federal government.
"Californians should be wary of the national calls for unity and healing. Unity must be separated from complicity. We must be defiant whenever justice, fairness, and righteousness require," Rendon added. "Californians do not need healing. We need to fight."
Rendon also outlined key areas of focus for the Assembly in the upcoming legislative session – noting unfinished business related to housing and transportation infrastructure.
"These crises affect each and every one of our districts," Rendon said. "If we don't step up and solve them, our economy will decline, and the people we represent will suffer."
Rendon concluded his remarks by stating it is up to the legislature to look after the best interests of the people of California.
"It is increasingly apparent that those interests will not be a concern for the next President – for the bullies, bigots, and billionaires he has chosen for his cabinet – or for the majority in Congress that is already salivating at the prospect of ending Medicare," Rendon said. "It is up to us to look after the interests of the people of California."
Audio of Speaker Rendon's remarks:
Speaker Anthony Rendon takes the oath of office. (1:10)
Remarks from Speaker Rendon to the 2017-18 State Assembly. (9:56)
In his remarks Speaker Rendon said, in light of the recent presidential election, it will be the legislature's responsibility to make sure California is a safe haven for everyone. (1:09)
In his remarks Speaker Rendon said these are extraordinary times. (:13)
Website of Assembly Speaker Anthony Rendon: www.asmdc.org/speaker