Troubled Mitchell Park Library Set to Open Over 2 Years Late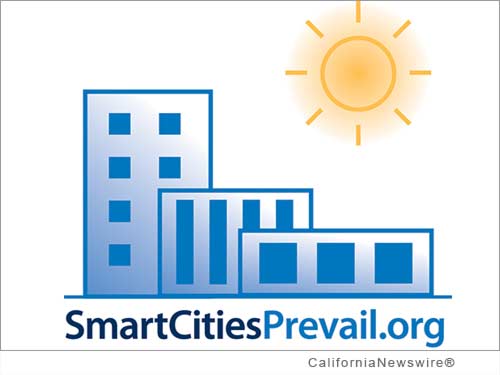 PALO ALTO, Calif. /California Newswire/ — In advance of tomorrow's soft opening of the still incomplete Mitchell Park Library, Dale Howard, spokesperson for Smart Cities Prevail, issued the following statement regarding the status of the troubled project, and called on city officials to change prevailing wage policy to mitigate similar problems in the future:
"For years now, our organization has studied the Mitchell Park Library project, and from the beginning it was flawed. A research projected completed in early 2011 compared this project to a similar sized project 45 miles away in Gilroy that was bid at the same time. The primary difference was that Gilroy chose to use prevailing wage contractors, and Palo Alto did not. Gilroy was a shining example of a model public construction project, but Palo Alto was not.
"Prevailing wage projects have better outcomes because workers are better trained, more productive, and less prone to serious and fatal injuries on the job site. It also encourages better technologies and more innovative work practices that lead to reduced costs. In the end, this means higher quality construction with less delays and cost overruns.
"We are pleased – for the sake of local residents – that this project is finally nearing completion, but the situation could have been avoided. Gilroy's prevailing wage library project created more local jobs, cost less, was completed on time and on budget, and has been open for well over a year."
Howard noted that many cities who choose to eliminate prevailing wage requirements often experience increased costs that outweigh any benefits – citing a recent City of Carlsbad statement that elimination of prevailing wage exposed their city to costly change orders, extra staff time, and project delays that added to original cost estimates.
"Clearly, Palo Alto has experienced many of these same problems – and taxpayers were left footing the bill," Howard said.
"Fortunately, there is a new state law taking effect – known as SB 7 – that is designed to protect taxpayers by reducing problems like those that occurred on the Mitchell Park Library through encouraging more cities to pay prevailing wage on local construction projects. In the past year, this law has already led the charter cities of San Diego, Newport Beach, and Norco to restore their prevailing wage policies. For the sake of local taxpayers and the local economy, the city of Palo Alto should join them."
A soft opening of the Mitchell Park Library is planned for this Saturday, September 27, with the actual opening scheduled for December 6.
BACKGROUND:
Prevailing wage is the standard rate paid on public construction projects to a worker in a given trade, in a given region. Both non-union and union contractors perform prevailing wage work. The rate varies from region to region and is typically lower in rural areas than in large cities.
A 2011 study conducted by Working Partnerships, USA demonstrated that – even as work was just beginning – Palo Alto was at a severe disadvantage. Among other problems, Palo Alto's non-prevailing wage project was slated to be built using contractors from the local area for less than 12% of the contract value of work, compared to Gilroy's project that used local contracts and workers for nearly 71% of the contract value. Further, Gilroy's project was projected to be less expensive per square foot from day one, and that disparity has only grown as the Palo Alto project's cost has steadily increased.
On September 13, 2013, the city of Carlsbad answered a questionnaire about prevailing wage policy saying, "We have found saving to be hard to ascertain. Bid prices may be higher on the front end but there is some suspicion that the total project costs may impact initial savings (change orders, costly project delays, more labor by city employees, etc.)"
SB 7, which took effect in January of this year and was upheld in the courts last month, would limit access of charter cities to discretionary state construction funds if they do not comply with prevailing wage provisions on all of their public works projects. The law would exclude contracts for projects of $25,000 or less for construction work and projects of $15,000 or less for alteration, demolition, repair or maintenance work. A large majority of remaining charter cities already have prevailing wage policies in place, and the vast majority of remaining charter cities are expected to comply with the new law. The law was authored by Democratic State Senator Darrell Steinberg and Republican State Senator Anthony Cannella.
Smart Cities Prevail is a non-profit 501(c)(4) organization dedicated to providing complete research and education on the benefits of prevailing wage. More than 33,000 Californians have signed its petition in support of prevailing wage, which can be viewed here.
Contact: Dale Howard, (916) 402-3762

Editorial Note: above press release was provided by the news source, Smart Cities Prevail, who is solely responsible for its accuracy. For questions about the news item, contact them directly and not CaliforniaNewswire.com