SACRAMENTO, Calif. /California Newswire/ — The 700,000 member Service Employees International Union (SEIU) California on Wednesday announced its endorsement of the Safety for All Initiative on the November 2016 ballot. The initiative is a package of commonsense gun reforms requiring instant background checks for purchases of ammunition, strengthening background checks for gun purchases, prohibiting possession of large detachable military-style magazines, and requiring the immediate surrender of firearms for people convicted of serious and violent crimes.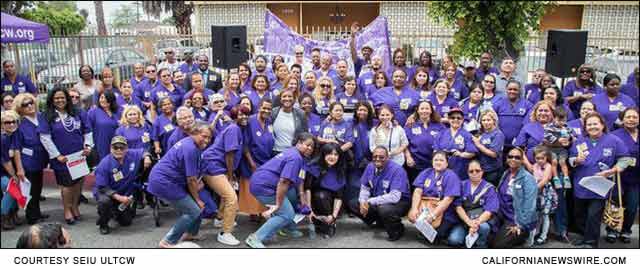 SEIU California President, and Provisional President of SEIU Local 2015, Laphonza Butler said: "SEIU members have felt the devastation of senseless gun violence up close. Ten of our members lost their lives in the San Bernardino tragedy just six months ago. On a daily basis, our health care workers treat the people whose bodies shattered by bullets and comfort their families. Our brown and black neighborhoods in particular bear the scars left because of the gun lobby's stranglehold on sensible policy.
"Just this week, we cried as we saw the faces of our children and our brothers and sisters reflected in the 49 lives lost to murder by gun in Orlando.
"For our members, it's not enough to talk about reasonable gun policy, we are going to lead the fight to keep our workplaces, our neighborhoods, and our communities safe. We support the Safety for All initiative, and we'll fight to make it the law this November."
Follow the conversation: @SEIU2015