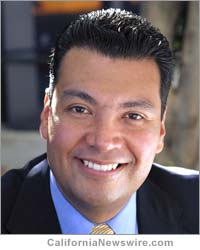 SACRAMENTO, Calif. /California Newswire/ — Dr. Lucy Jones, Senior Science Advisor for Risk Reduction with United States Geological Survey (USGS), will be featured Monday as part of the Calif. State Senate's Distinguished Speaker Forum. Her presentation will take place on the Senate Floor upon adjournment of Monday's senate session.
"Dr. Jones' presentation provides a unique opportunity for California legislators and the public to learn more about earthquake early warning systems," said Senator Padilla. "This presentation is timely as we see significant seismic activity in the South Pacific region of the Ring of Fire."
Who: Dr. Lucy Jones, Senior Science Advisor for Risk Reduction, U.S. Geological Survey
Doug Given, Earthquake Early Warning Coordinator, U.S. Geological Survey
Members of the California State Senate.
When: Monday, February 11, 2013, at 2:00 p.m. PST
Where: California State Capitol, Senate Chambers
To watch the presentation please go to the California Channel at: http://www.calchannel.com/live-webcast/.
Two weeks ago, Senator Padilla joined leading seismologists at the California Institute of Technology Seismological Laboratory in Pasadena to express support for the development of an Earthquake Early Warning System. The system would build upon the California Integrated Seismic Network, to detect the location, strength and the progression of earthquakes and provide up to 60 seconds advanced warning to the public and public safety officials, before potentially damaging ground shaking is felt. A number of nations including Japan, Taiwan, Mexico, Turkey, Romania, Italy and China have or are working on earthquake early warning systems.
Senator Alex Padilla, 39, graduated from MIT with a degree in Mechanical Engineering. He currently serves on the Board of MIT and is President of the National Association of Latino Elected and Appointed Officials. He is Chair of the Senate Energy, Utilities and Communications Committee and represents the more than 1,100,000 residents of the 20th State Senate District in Los Angeles.