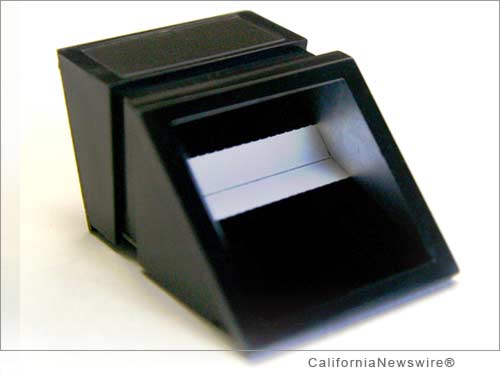 SANTA CLARA, Calif. /California Newswire/ — SecuGen Corp. today announced that it will be showing at the Global Identity Summit in Tampa, Fla., a completely new device that combines a contactless smartcard reader with SecuGen's FAP 20 certified, optical fingerprint sensor, the U20. This new product, the Hamster Pro Duo CL(TM), is housed in a sleek new case and provides convenient access to dual mode authentication for enhanced security.
SecuGen products have long been known for capturing high quality images, being very rugged, as well as being affordable for use in large deployments. The FBI has certified SecuGen's U20 fingerprint sensor as meeting PIV and FAP 20 Mobile ID image quality specifications.
The Hamster Pro Duo CL, containing both a contactless smartcard reader and SecuGen's U20 sensor, is attractive, convenient, and highly cost effective. The new product is soon to be released and will be available through SecuGen's worldwide partner network.
"This new combination device is our response to clear customer requirements," said Dan Riley, Vice President of Engineering for SecuGen. "There are a great many large projects around the world that are smartcard based including some important national ID projects. This new product was designed with projects like these in mind."
Won Lee, CEO of SecuGen added, "Once more we have taken a close look at our partner's needs and have responded with a great new product. Our continuing goal is always to provide our reseller partners with the products and tools that they need to satisfy their end-user customer's requirements. I believe that this product does that again."
Come take a look at SecuGen's new product at the Global Identity Summit in Tampa, Florida in booth #501 from September 16 through 18.
About SecuGen Corp.:
SecuGen Corporation ( http://www.secugen.com/ ) is the world's leading provider of advanced, optical fingerprint recognition technology, products, tools and platforms for physical and information security. SecuGen designs and develops FBI-certified fingerprint readers and OEM components, developer kits and software, including NIST/MINEX-compliant algorithms.
Known for high quality, ruggedness, and performance in a wide variety of applications and environmental conditions, SecuGen products are used by world-leading financial, medical, government, educational and corporate institutions and are sold through a partner network of over 200 original equipment manufacturers, independent software vendors and system integrators around the world.
SecuGen(R) is a registered trademark of SecuGen Corp. in the United States and other countries.
Copyright © 2014 CaliforniaNewswire® and Neotrope®. California Newswire is a publication of the Neotrope News Network and a U.S. reg. TM of Neotrope.