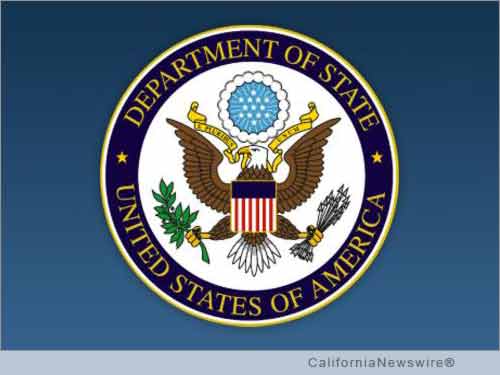 SAN DIEGO, Calif. /California Newswire/ — Ambassador William R. Brownfield, Assistant Secretary of State for the Bureau of International Narcotics and Law Enforcement Affairs (INL), signed a formal Memorandum of Understanding with the Port of San Diego to launch a partnership that will enhance the Department's maritime security assistance to Asia and Latin America.
Under this partnership, the vast expertise and experience of the Port's Harbor Police Department will be put to work helping partner nations improve border security in the face of increased criminal threats.
The Harbor Police Department is the law enforcement agency that patrols San Diego Bay, surrounding waterfront areas, and San Diego International Airport. Its 120 sworn officers are highly trained, with a range of expertise in a variety of subjects including maritime firefighting, counter smuggling, human trafficking, K-9 detection of explosives/narcotics, aviation security, vessel operations, maritime tactical training and dive operations.
By providing training and mentorship, the Harbor Police will assist in efforts to combat transnational crime and build partner nations' capacity to establish effective port and maritime security.
The Harbor Police will be a unique partner for INL in addressing those challenges in addition to providing partner nations a regional perspective on port and maritime security.
This new relationship with the Port of San Diego is INL's second port partnership and builds on the Bureau's existing work with PortMiami to provide security assistance to Latin America and the Caribbean.