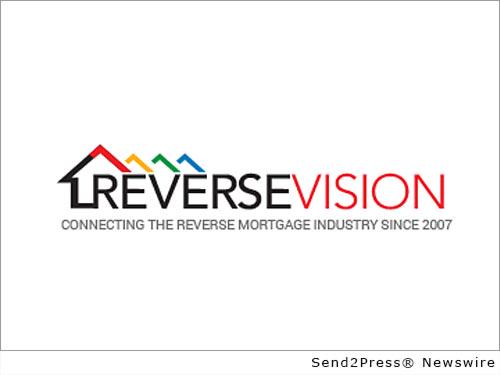 SAN DIEGO, Calif. /California Newswire/ — California-based ReverseVision, Inc., the leading software and technology provider for the reverse mortgage industry, has added a new Operations Team to their growing company. This team will be focused exclusively on product operations, system monitoring, capacity planning, backup, recovery, hosting management and product release.
Leading the team, and joining ReverseVision, will be Tim O'Neal as VP Operations. O'Neal's experience includes such roles as AVP Infrastructure & Platform Operations at Bridgepoint Education, Director Operations & Enterprise Infrastructure at Intuit and VP eCommerce at New Century Mortgage. In these roles he dramatically increased availability of client-facing systems to meet targets of 99.9% and higher for all key systems, implemented cloud strategy to compliment growth and managed the implementation of datacenters to increase capacity and provide for 24/7 operations.
Also joining the team, ReverseVision welcomes new-hire David Perkins, who will join Ron Potter, on the Operations Team. Perkins recently worked for Atlas REO, a repossessed property management Software as a Service (SaaS) company. He has an extensive background in enterprise technology platforms, achieving scale and growth, implementing secure banking standards and ops procedures for 7×24 mission critical systems.
Potter, who has been with ReverseVision for a year and 5 months, will bring his wealth of experience in implementing new technologies on an enterprise scale to the Operations Team.
"ReverseVision is committed to providing the most powerful and reliable technology to support the RV Exchange system today and in the future," said ReverseVision President John Button. "The addition of the Operations Team ensures we are best positioned for reliable growth to support our customer and the industry."
The new Operations Team will advance key 2015 operational business initiatives currently underway, which include an improved product infrastructure hosted by RackSpace, a cloud-based computing company with scalable infrastructure and tools-all backed by round-the-clock support.
"No technology company in the Reverse Mortgage industry has a more knowledgeable, experienced and dedicated team of experts in all areas of the business," said Button. "We are committed to growing key members of our staff and investing to ensure we are offering the best origination system available."
About ReverseVision:
ReverseVision, Inc. ( http://reversevision.com/ ) is the leading software and technology provider for the reverse mortgage industry offering products and services focused exclusively on reverse mortgages. More reverse mortgages are originated monthly using ReverseVision than all other systems combined. ReverseVision has partnered with some of the finest and fastest growing lending organizations in the US to provide the leading reverse mortgage technology to brokers, correspondents, lenders and investors.
ReverseVision is recognized as a driving innovator in the reverse mortgage industry. ReverseVision continues to improve their software with frequent new innovations building on pioneering capabilities in reverse mortgage interactive graphs, scenario analysis, multi-environment performance analysis and workflow in the origination process.
For questions or comments regarding the above news announcement, contact the company/organization(s) mentioned in the text, and not this website.
Copyright © 2015 CaliforniaNewswire® and Neotrope®. California Newswire is a publication of the Neotrope News Network and a U.S. reg. TM of Neotrope.