SAN DIEGO, Calif. /California Newswire/ — ReverseVision, the leading provider of software and technology for the reverse mortgage industry, announced it has completed an integration with ServiceLink Flood (ServiceLink) that enables users of RV Exchange (RVX) loan origination software (LOS) to order a "life of loan" flood certification from ServiceLInk without ever leaving the RVX system. ServiceLink flood products can be ordered from within RVX as of the system's 6.2 update.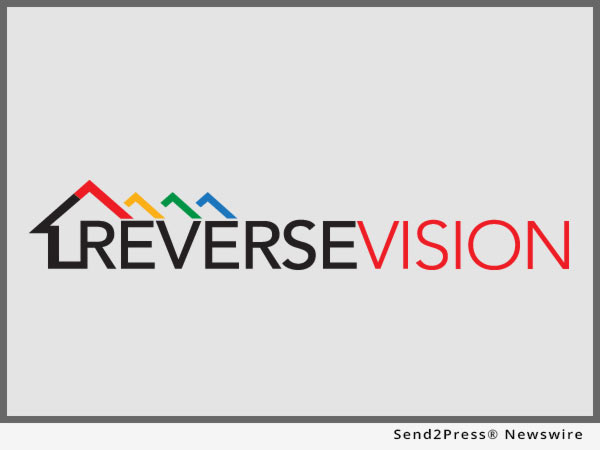 "ServiceLink's fully-digital national flood maps are among the most accurate and comprehensive in the industry, allowing us to consistently deliver the higher hit rates and quicker turn times that have made us a preferred provider among originators," said Mark Reedy, Managing Director of ServiceLink National Flood. "We are delighted to join forces with ReverseVision to bring best-in-class flood certification to our mutual customers."
Among the most trusted names in the flood certification business, ServiceLink provides an exclusive aerial product overlayed with a street map and the FEMA Special Flood Hazard Area Map. This tool allows their lender customer, and their borrowers, to verify that the structure is within a FEMA flood zone. Another value is that lender clients are able to identify if there are multiple structures on the property.
"We are always looking for opportunities to partner with the providers our customers know and prefer. Ultimately, our goal is to make the origination of reverse mortgages in RVX as fast, cost-effective and compliant as possible," said ReverseVision Vice President of Sales and Marketing Wendy Peel. "This connection with ServiceLink serves that mission by making the flood certification order and delivery process simpler and more efficient."
RVX is San Diego, California-based ReverseVision's flagship product. The LOS serves as a centralized exchange, connecting all participants in the lifecycle of a reverse mortgage by allowing them to log in to a single system to share documents and information for each part of the loan process.
About ServiceLink:
ServiceLink is the premier national provider of transaction services to the mortgage and finance industries. ServiceLink delivers valuation, title and closing, and flood services to mortgage originators; end-to-end subservicing to mortgage servicers; and default valuation, default and loss mitigation title and closing, field services, and liquidation solutions that support servicer loss mitigation efforts and the foreclosure process.
ServiceLink helps clients in the lending industry and beyond achieve their strategic goals, realize greater efficiencies, and better serve their customers by delivering best-in-class technology, services, and insight with a relentless commitment to upholding the highest standards of quality, compliance, and service. For more information about ServiceLink, please visit www.svclnk.com.
ServiceLink Flood, LLC (SLNF) is one of the largest and most experienced flood certification providers. As the industry leader in technology and service, SLNF is uniquely positioned to meet customers' flood compliance and tracking needs. SLNF offers a full suite of products and services, including flood determinations, portfolio monitoring, and HMDA reporting information.
About ReverseVision:
Recognized as a Deloitte's 2015 Technology Fast 500(TM) Company, ReverseVision, Inc. is the leading software and technology provider for the reverse mortgage industry, offering products and services focused exclusively on reverse mortgages. More reverse mortgages are originated monthly using ReverseVision technology than all other reverse mortgage LOS combined. ReverseVision has partnered with some of the finest and fastest-growing lending organizations in the U.S. to provide the leading reverse mortgage technology to brokers, correspondents, lenders and investors.
ReverseVision is recognized as a driving innovator in the reverse mortgage industry. ReverseVision continues to improve its software with frequent new innovations and by building on pioneering capabilities in reverse mortgage interactive graphs, scenario analysis, multi-environment performance analysis and workflow in the origination process.
For more information, visit http://www.reversevision.com/.