SANTA MONICA, Calif. /California Newswire/ — Local environmental group Heal the Bay has issued a call for Southland residents to join the world's biggest single-day volunteer event – the 32nd annual Coastal Cleanup Day, to be held Saturday, Sept. 17, 2016.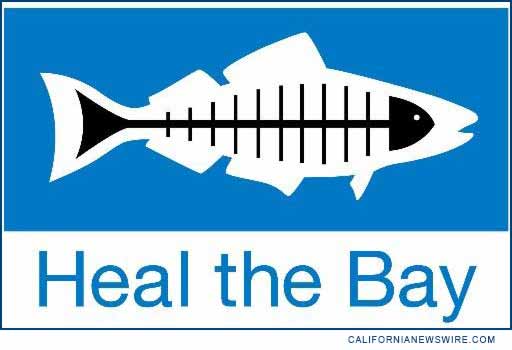 As part of a global effort, tens of thousands of concerned citizens in Los Angeles County will link for one morning to remove harmful and unsightly trash and debris from over 50 coastal and inland sites, an area that spans close to 100 square miles.
Since 1990, Heal the Bay has coordinated the county's Coastal Cleanup Day, mobilizing an army of volunteers from 9 a.m.-noon to canvass beaches, parks, creeks, lakes, highways, and alleys to remove ocean-bound trash and beautify neighborhoods.
Recognized by the Guinness Book of World Records as the "largest garbage collection" ever organized, the annual Coastal Cleanup Day provides Southern California residents with the chance to beautify their neighborhood, local waters, or beach. It's also an ideal way to make new friends and enjoy the outdoors.
At last year's event, nearly 10,000 volunteers collected 22,500 pounds of debris in Los Angeles County. Worldwide, 800,000 volunteers in more than 90 nations amassed 18 million pounds of debris in one day.
Cigarette butts, plastic beverage bottles, and food wrappers remain the three most common items found by Coastal Cleanup Day volunteers. Among the unusual items found in the sand or waterways by Heal the Bay volunteers at last year's event: bullets, bowling balls, and a dead rooster.
Heal the Bay seeks volunteers of all ages and physical abilities; no experience necessary. Site captains will organize a diverse mix of individuals, families, neighborhoods, community groups, schools, faith-based groups, sports teams, and businesses.
To sign up, please visit healthebay.org/ccd
Organizers have also added a new twist to this year's event, allowing volunteers to search for "buried treasure" as they remove debris. Lucky treasure hunters will find valuable gift certificates hidden in the sand and underbrush at five of our coastal and inland sites.
No special training or equipment is necessary. But in a bid to reduce waste even further, Heal the Bay encourages volunteers to "BYO"– bring their own buckets, reusable bags, and gloves to pick up trash.
In addition to picking up debris, volunteers learn first-hand the importance of keeping trash out of waterways and improve their own community environments, thus protecting what they love – be it their local beach, park, avenue, or creek.
Runoff from more than 200,000 storm drains flowing out to Santa Monica and San Pedro bays causes the vast majority of local ocean pollution. By removing tons of debris from beaches and inland neighborhoods, cleanup participants reduce blight, protect marine animals, and boost the regional economy.
"Code Red" locations in need of special attention this year are Medea Creek in Agoura Hills, the Ballona Wetlands, and Compton Creek. These urban sites drain runoff from huge swaths of Los Angeles County and are overwhelmed by such litter as plastic bags and fast-food packaging.
In addition to the Code Red sites, approximately 50 sites have been confirmed this year, including more than 15 inland locations. SCUBA dive sites will include Malibu Pier, Redondo Beach, Dockweiler State Beach and the Santa Monica Pier.
About Coastal Cleanup Day
Heal the Bay organizes Coastal Cleanup Day in Los Angeles County in partnership with the California Coastal Commission. The L.A. campaign is part of a global international event led by the Ocean Conservancy. The day has been recognized by the Guinness Book of World Records as the world's biggest 24-hour volunteer event.
Learn more: http://www.healthebay.org/volunteer/calendar/coastal-cleanup-day
Why the Beach Report Card Matters: