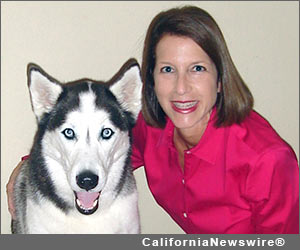 DANA POINT, Calif. /California Newswire/ — According to Susan Blake Davis, Pet Nutritionist at Ask Ariel Your Pet Nutritionist, "Probiotics for dogs and cats are quickly becoming an invaluable part of pet nutrition." More veterinarians are prescribing pet probiotics as they see how much these supplements benefit dogs and cats. Probiotics are friendly bacteria that naturally inhabit the digestive tract.
Many dogs and cats suffer from chronic digestive problems including diarrhea, vomiting and even inflammatory bowel disease (IBD). As a result, pet owners are seeking more natural treatments as an alternative to pet medications in an effort to help their pet's long-term digestive health. These beneficial bacteria can provide many benefits by promoting a healthy immune system, warding off pathogens and improving a pet's digestion.
"Veterinarians are seeing the benefits of prescribing pet probiotics as they can help prevent recurring infections," says Davis. "Just as probiotics are mainstream in human nutrition, they are now becoming an essential part of pet nutrition. Some pet food manufacturers are including probiotics in their pet food and treats and expect to see this trend continue."
"Probiotics are not just beneficial for dogs and cats that have digestive problems," says Davis. "They are helpful for overall good pet nutrition but can be especially helpful for pets with allergies and dogs and cats that have recently taken antibiotics."
Antibiotics can deplete the body's supply of "good bacteria" and supplementing with a quality probiotic can replenish this beneficial intestinal flora, strengthening the pet's immune system. Antibiotics, steroids, poor quality diets, exposure to outside germs and chemicals can all reduce the friendly bacteria in a pet's intestines making the pet more susceptible to disease.
Davis is concerned though that many suppliers of both human and pet probiotics use inferior manufacturing processes and thus the products either don't contain the live bacteria promised on the bottle or can't survive the pet's stomach acid.
"When looking for a quality probiotic for your dog or cat, taking a close look at the product label and the company's manufacturing practices is important. Just because the label says "contains probiotics" doesn't mean the pet will benefit from them. Many products contain limited strains of bacteria, are not in a medium enabling the bacteria to survive or the potency and purity of the product has not been third-party tested," Davis says.
About Ask Ariel:
Based in California, Davis' company, Ask Ariel Your Pet Nutritionist, offers holistic supplements for dogs and cats which have been third party tested to ensure they contain the ingredients they promise. Davis is passionate about holistic pet care and consults with pet owners nationwide, teaching them how to use nutrition and supplements along with conventional veterinary care to keep their pets happy and healthy.
For more information about Ask Ariel Your Pet Nutritionist or Susan Blake Davis, Pet Nutritionist, please visit http://www.AskAriel.com/ or on Facebook at https://www.facebook.com/askariel .
To learn more about these type of products for pets, please visit the Ask Ariel store online at: http://www.askariel.com/dog-probiotics-p/81.htm .
Copyright © 2013 CaliforniaNewswire® and Neotrope®. California Newswire is a publication of the Neotrope News Network and a U.S. reg. TM of Neotrope.