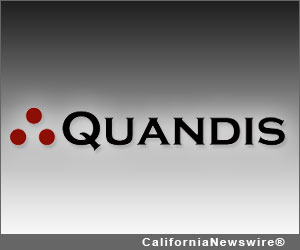 FOOTHILL RANCH, Calif. /California Newswire/ — Quandis, Inc., a leading provider of default management technology solutions, announced today that PennyMac Financial Services, Inc. (NYSE:PFSI) is using its short sale technology to assist in effectively and efficiently managing the short sale process.
Quandis' Web-based solution automates PennyMac's back-office workflow for short sales and provides a centralized portal that allows servicers, lenders, borrowers, real estate agents and other pertinent parties to successfully complete transactions.
"Before short sales became a preferred and acceptable alternative to that of foreclosures in this fast-moving market, PennyMac took measures early on to manage the proliferation of impending short sale transactions," said Scott Stoddard, CEO of Quandis.
"PennyMac was very forward-thinking and immediately engaged with us to help automate a process that inherently has many moving parts and tasks to complete in a timely fashion. Many mortgage companies, on the other hand, didn't have the foresight that PennyMac did to implement technology to help prepare for the influx of short sales."
"The completion of a short sale shouldn't be materially longer than a traditional real estate transaction, barring a requirement for subordinate lien approval. However, it can take up to a year for ill-prepared organizations to finalize short sales in today's market," said Rob Schreibman, director at PennyMac. "When we or one of our customers opts to move forward with a short sale, using Quandis' technology, we are able to complete the transaction efficiently and expeditiously for all parties involved."
Quandis' solution allows organizations to receive short sale packages directly from the borrower or its listing agent, which includes complete financials, property valuation data, lien verification and all supporting qualification documentation needed from the borrower. Alerts, event triggers and email updates ensure tasks are completed on time and up-to-date status is provided to borrowers and listing agents. Borrowers can visit the Web portal to apply for a short sale and submit all required documentation. Multiple offers can easily be received and negotiated electronically. Quandis' short sale portal brings transparency to the process and establishes much needed collaboration between the parties that must communicate and complete tasks.
About Quandis:
Founded in 2003 and headquartered in Foothill Ranch, California, Quandis is a default management software provider specializing in Web-based solutions for the lending industry. Quandis' solutions include foreclosure process automation, short sale portals, skip tracing systems, a valuations hub, military search services, bankruptcy status searches, collection solutions, as well custom application development. The company's clients range from lenders to banks, servicers, foreclosure attorneys, outsourced service providers, and agents and brokers. For more information, please visit http://www.quandis.com/ or call (949) 525-9000.
About PennyMac Financial Services, Inc.:
PennyMac Financial Services, Inc. (NYSE: PFSI) is a specialty financial services firm with a comprehensive mortgage platform and integrated business focused on the production and servicing of U.S. residential mortgage loans and the management of investments related to the U.S. residential mortgage market. PennyMac Financial Services, Inc. is headquartered in Moorpark, California. For more information, visit the company's website http://www.pmac.com/ .
Copyright © 2013 CaliforniaNewswire® and Neotrope®. California Newswire is a publication of the Neotrope News Network and a U.S. reg. TM of Neotrope.