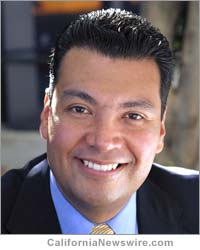 SACRAMENTO, Calif. /California Newswire/ — The California State Assembly today approved Senate Bill 1233 authored by Senator Alex Padilla (D-Pacoima). SB 1233 would require that the Attorney General issue a title and summary of all ballot initiatives and petitions in all languages covered by the Federal Voting Rights Act. Translations would be available in Spanish, Chinese, Vietnamese, Japanese, Korean, and Tagalog. The bill now goes to the Senate for a final concurrence vote.
"Providing translated ballot initiative petitions will empower limited English voters, helping them become fully informed and fully engaged in elections," said Senator Alex Padilla.
"Prior to signing a ballot initiative petition, voters should be fully informed. That is not possible if the petition is written in a language the voter does not speak or understand. Language appropriate ballot initiative petitions would empower voters with the information necessary to make an informed choice about signing a petition," said Senator Alex Padilla.
According to the Migration Policy Institute as of 2009, 58.7 % of California's foreign born population was Limited English Proficient (LEP) and 46.5% of naturalized citizens age 5 and older were LEP. Among the foreign born, 74% of those who spoke Spanish at home were LEP and 57.5% of those spoke Asian and Pacific Island languages were LEP.
The Federal Voting Rights Act of 1965 mandates that a state or political subdivision provide language assistance to voters if more than five percent of voting age citizens are members of a single-language minority group and do not "speak or understand English adequately enough to participate in the electoral process." Additionally, it protects the rights of LEP voters by providing language accessible election materials.
Senator Alex Padilla, 39, graduated from MIT with a degree in Mechanical Engineering. He currently serves on the Board of MIT. He is Chair of the Senate Energy, Utilities and Communications Committee and represents the more than 900,000 residents of the 20th State Senate District which includes most of the San Fernando Valley in Los Angeles.