RIVERSIDE, Calif. /California Newswire/ — Pacific Sunbelt Mortgage, a division of Finance of America Mortgage, announced today the findings from its Q4 2016 customer satisfaction surveys. Pacific Sunbelt Mortgage is a long-time lender within the home building and REALTOR(R) industry. The latest survey results included 138 responses with an overall average score of 92.9 percent for the lender.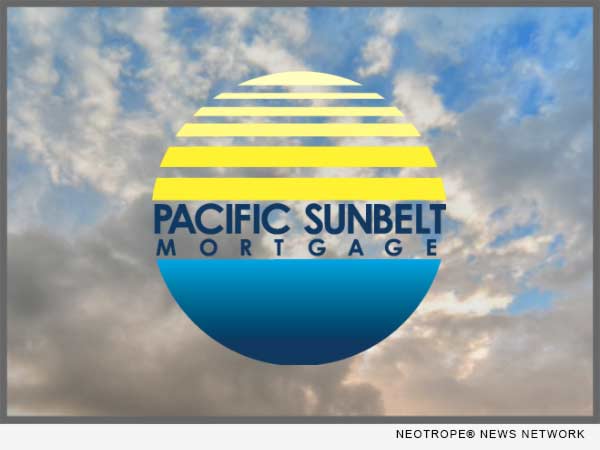 The survey is administered by Eliant Inc., and asks respondents if the mortgage company explained the loan process and document requirements, provided timely responses to questions, was reliable and met commitments, and kept the applicant informed of loan status without him or her having to ask.
Respondents are also asked about timely notification of funds and documents needed for closing and if they would recommend this lender to a friend.
"Our home buyers and builders need a lender they can count on," said Todd Waterson, Vice President, Builder Division at Pacific Sunbelt Mortgage. "Customer service an integral part of our business model."
"In the builder space, we have a lot of possible scenarios, so we need faster communication and a high degree of confidence in our ability to do the loan. As a division of Finance of America Mortgage, we're able to deliver on both," added Waterson.
"Pacific Sunbelt Mortgage provides mortgage financing for a large number of our home buyers and we're very pleased with their performance," said Jay Moss, Chief Marketing Officer, Woodside Homes. "Woodside Homes is committed to providing the knowledge, high quality experience, and processes that our customers deserve and Pacific Sunbelt Mortgage consistently delivers that same commitment," added Mr. Moss.
About Pacific Sunbelt Mortgage:
Since inception in 1985, Pacific Sunbelt Mortgage's success is focused on providing the builder and realtors and their clients with service, fulfillment, products and competitive rates. With offices in San Juan Capistrano, Calif., Riverside, Calif., Roseville, Calif. and Las Vegas, Nevada, Pacific Sunbelt Mortgage services home builders and home buyers throughout California and Nevada. NMLS# 1071. Equal Housing Opportunity.
More information: https://pacificsunbeltmortgage.com/.
About Woodside Homes:
Based in Salt Lake City, Utah, Woodside Homes is a privately held company and one of America's top 30 homebuilders. The company has built more than 40,000 homes across the U.S., with current operations in Arizona, California, Nevada, and Utah — earning the trust and confidence of families who seek the very most from their homeownership experience. More information: http://www.woodsidehomes.com/.