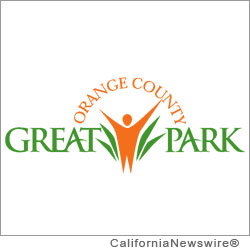 IRVINE, Calif. /California Newswire/ — The Orange County Great Park, in association with Irvine Barclay Theatre, launches the fifth annual Flights & Sounds Summer Festival on Thursday, August 2 with an unforgettable up-tempo Latin Music Weekend featuring east LA rock, a Salsa dance party and Grammy Award-winning Latin jazz. The Latin Music Weekend kicks off the five-week Flights & Sounds Summer Festival, which offers music lovers of all ages a musical tour around the world, set in three unique venues at the Great Park.
Visitors can get an early start to this exciting weekend on Thursday, August 2 when Chicano-folk rock meets pan-Latin rhythms with La Santa Cecilia performing in the Palm Court Arts Complex. La Santa Cecilia is a Los Angeles-based six-member band that creatively combines up-tempo South American rhythms like Cumbia and Bossa Nova with the nostalgic Bolero and passionate Tango, blending in Afro-Cuban percussion, rock and jazz to bring about a mix that defies any particular musical genre.
On Friday, August 3, swing your hips at a sensational salsa dance party featuring La Sirena y Orquesta Mar de Ashé on the Dance Concourse. This 12-piece orchestra led by vocalist La Sirena and trombone virtuoso Mike Daigeau, presents a delicious, eclectic variety of danceable Salsa, Latin Jazz, Son, Cumbia, Cha Cha, Bachata, Merengue and Bolero. Come early at 7:45 p.m. to get salsa dance instruction from Atomic Ballroom.
The Latin Music Weekend culminates on the evening of Saturday, August 4 on the Runway Stage with headliner and Grammy Award-winning Latin jazz bandleader Poncho Sanchez and his Latin Jazz Band, stirring up a fiery stew of jazz, gritty soul music and infectious melodies and rhythms from a variety of Latin American and South American sources for more than three decades. Poncho Sanchez will be joined on stage by trumpeter Christian Scott and together they will perform Cubano Be Cubano Bop, a program celebrating the Latin jazz collaboration of Bebop legend Dizzy Gillespie and Cuban conguero Chano Pozo.
"The annual Flights & Sounds Summer Festival is a wonderful opportunity for everyone to enjoy world-class music under the stars," said Beth Krom, Chair, Orange County Great Park Corporation. "This will be our most exciting summer yet, with five world-themed weekends that will take visitors on a musical tour around the globe with dancers and musicians from North America, Latin America, Africa, the Middle East and the British Isles."