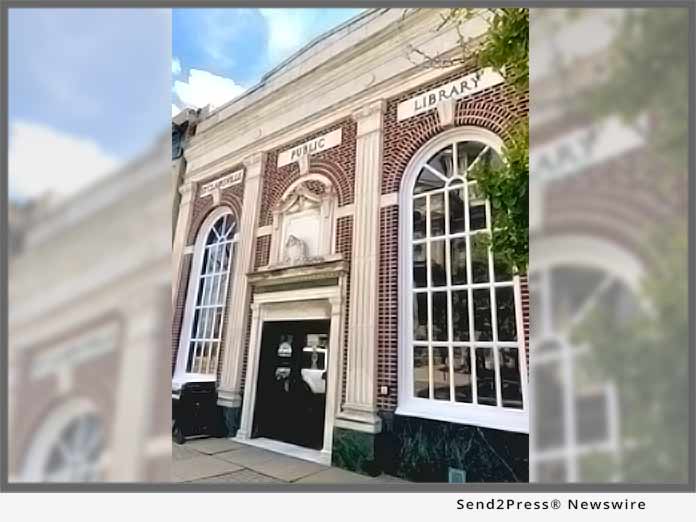 TIPP CITY, Ohio, Aug 30, 2018 (SEND2PRESS NEWSWIRE) — St. Clairsville Public Library expects to save $8,190 annually and create a more reader friendly interior by partnering with Energy Optimizers, USA, to upgrade its lighting systems to LED.
Starting in September 2018, Energy Optimizers, USA, will begin transitioning all interior and exterior lighting to the higher efficiency LED system. The switch will deliver an immediate savings that will continue paying off over time.
"For a relatively small investment, we will earn a tremendous payback that we can reinvest back into the wide array of programs and resources we offer our community," said Doug Walsh, St. Clairsville Public Library director. "In addition, we believe that the improved lighting will really transform the experience of the nearly 7,000 card holders and other community members who use our facility."
LED lighting uses an average of 60 percent less energy than the systems being replaced. With a lifetime rating of 50,000 – 100,000 hours, LED lights last 3 to 5 times longer than less efficient bulbs, which will reduce the library's operations and maintenance costs. LED lighting puts out less heat, the library can expect to lower its cooling bills in the summer months.
In addition, LED lighting offers a quality of light that is very close to natural sunlight and does not have the hum and flicker associated with fluorescent lighting. This makes it easier on the eyes, which will benefit library patrons.
"LED lighting is a wise investment when it comes to cutting operational costs while boosting the user experience," said Greg Smith, Energy Optimizers, USA, president. "By upgrading its lighting, St. Clairsville Public Library will gain more control over its budget, spend fewer dollars on utility bills and provide greater accountability to taxpayers."
The library's Trustees selected to pay for the project using the Marcyl Lewis Memorial Fund, a fund donated by the Lewis family and set aside for library building improvements. The project is expected to total just over $48,000, with the total cost returned in energy savings within the first 5 years.
About Energy Optimizers, USA:
Energy Optimizers, USA works with educational, governmental, commercial and industrial customers to implement energy savings opportunities to reduce operational costs, including lighting retrofits, renewable energy projects (wind and solar), HVAC retrofit projects, building automation retrofits and energy education programs. The company was named to the INC. Magazine Top 500 list of fastest growing companies in the U.S. (2014), was named the Fastest Growing Company in the region for two consecutive years by the Dayton Business Journal (2013, 2014), and was named a finalist in the Dayton Business Journal Best Places To Work competition in 2016. To learn more about Energy Optimizers, USA, visit their website at http://energyoptusa.com or call them at (937) 877-1919.
About St. Clairsville Public Library:
The St. Clairsville Public Library is located at 108 West Main Street. The library is open Monday – Wednesday 10 a.m. – 8 p.m., Thursday-Friday 10 a.m. – 6 p.m. and Saturday 10 a.m. – 2 p.m. The library can be reached at 740-695-2062 or http://stclibrary.org/.
News Source: Energy Optimizers USA
Related link: https://energyoptusa.com/
This press release was issued on behalf of the news source, who is solely responsible for its accuracy, by Send2Press Newswire. To view the original story, visit: https://www.send2press.com/wire/st-clairsville-public-library-expects-to-save-8190-annually-by-switching-to-led-lighting/