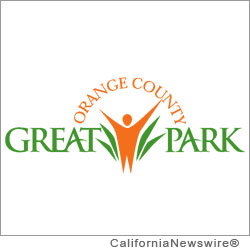 IRVINE, Calif. /California Newswire/ — The Orange County Great Park is proud to welcome Artist-in-Residence Jennifer Backhaus, an award-winning choreographer, who will invent and direct one-of-a-kind dance works at the Great Park. Visitors will see and experience dance performances developed by one of Orange County's premier choreographers.
"We are excited to feature dance as part of the Great Park Artist-in-Residence program," said Beth Krom, Chair, Orange County Great Park Board Corporation. "This is a wonderful opportunity for visitors to be inspired and learn about choreography and dance."
The dance programs will be performed by Backhausdance. This company's performances will be designed to animate the Great Park, creating a cultural experience unlike anything in Southern California.
"I'm excited to bring concert dance to an outside and less formal environment," said Backhaus. "My residency at the Great Park will provide an opportunity to engage and interact with an audience that may not be familiar with what dance can be."
Visitors can meet Backhaus and see photographs and videos of past performances at the Great Park Artists Studios in the Palm Court Arts Complex during open "Dance Lab" hours. Upcoming "Dance Lab" hours include:
· Thursday, November 29, 10 a.m. – 1 p.m.
· Thursday, December 6, 10 a.m. – 1 p.m.
· Thursday, December 20, 10 a.m. – 1 p.m.
Backhaus will also be creating larger dance performances to take place at the Great Park during her residency. Backhaus' tenure as a Great Park Artist-in-Residence runs through the end of February 2013.
About Jennifer Backhaus
Jennifer Backhaus is the Founder and Artistic Director of Backhausdance. She was honored by Chapman University as Alumni of the Year for her artistic success with her company, Backhausdance. Jennifer's works have been commissioned and produced by the Los Angeles Ballet, Orange County Regional Ballet and Segerstrom Center for the Arts.
About the Great Park Artists-in-Residence Program
The Great Park Artists-in-Residence program is dedicated to showcasing artists that create educational experiences for the community while designing site-specific visual or performance works for the Great Park. The program provides artists with suitable studio space and open studio hours to routinely interact with the general public during their six-month engagement. Participating artists are selected by a panel of public arts experts through a competitive selection process administered by Arts Orange County, the county's designated local arts agency.