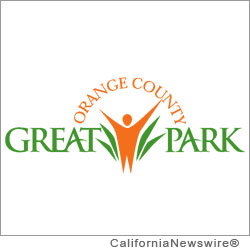 IRVINE, Calif. /California Newswire/ — Celebrate the start of the 2012 Summer Olympic Games at the Great Summer Games featuring Parenting OC's Parenting & Kids Expo on Saturday, July 28 from 9:00 a.m. to 2:00 p.m. The free, fun-filled day of Olympic-themed competitive games and sports demonstrations will feature something for the whole family to enjoy.
Olympic-themed competitions at the Great Summer Games include a 50-meter sprint, 100-meter sprint, 200-meter run, 50-meter hurdles, 100-meter hurdles, long jump, vertical jump, softball toss, soccer accuracy kick, SNAG golf longest drive and SNAG golf accuracy shot. Competition will be divided in to age groups by grade. The top three boys and top three girls by age group in each event will earn a medal.
"Promoting health and fitness is a big part of the Great Park vision and the Great Summer Games provides kids a chance to have fun while competing in Olympic-themed games," said Beth Krom, Chair, Orange County Great Park Corporation. "We're celebrating the spirit of the Olympics, teaching good sportsmanship and giving young people a chance to compete in a friendly environment while their parents cheer them on."
Registration Required:
Space is limited and pre-registration for the Great Park Summer Games is required. Participants must be entering first through sixth grade in the Fall of 2012. Register now at www.ocgp.org. Registration will close on Wednesday, July 25. Athlete check-in starts at 8:00 a.m. Admission and parking are free.
Parenting OC Parenting & Kids Expo:
The Parenting OC Parenting & Kids Expo is Orange County's annual family fitness, summer fun and back-to-school event. More than 60 exhibitors will present arts and crafts activities, live entertainment, as well as a fashion show featuring the trendiest summer sportswear for kids.
The Orange County Great Park is located at Sand Canyon and Marine Way, and can easily be reached by the 5 or 405 freeways.