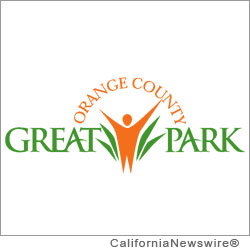 IRVINE, Calif. /California Newswire/ — The Orange County Great Park hosts this summer's premier free family event to mark the Park's 7th anniversary at the Growing the Park celebration, a mid-afternoon through evening community festival on Saturday, July 14 from 3:00 p.m. to 9:30 p.m. The event offers families the opportunity to watch vintage military planes honoring 100 years of Marine aviation and the daring Silver Wings Wingwalking team soar through the skies, enjoy community performances and live music, and test their athletic skills with sports activities, including exhibits from the LA Galaxy and Cal South Soccer.
In the evening, visitors can watch the skies light up with a spectacular fireworks finale capping off a day at the Great Park filled with art, entertainment and family activities.
"Growing the Park has been an annual event that celebrates the progress of the Great Park and its connection to the diverse community that surrounds it. This year's celebration honors the history of MCAS El Toro and offers visitors a day of free family fun in every part of the Great Park," said Beth Krom, Chair, Orange County Great Park Corporation.
Growing the Park takes place Saturday, July 14 from 3:00 to 9:30 p.m. Admission is free. Parking is $10. For this event, the entrance to the Great Park will be from Trabuco Road. Take the Jeffery Road exit from the 5 or 405 and turn right on Trabuco. Follow us on Twitter @OCGreatPark to receive traffic and event updates on the day of the event. For program details or more information, visit www.ocgp.org.
About the Orange County Great Park:
Hundreds of thousands of visitors from all over Southern California enjoy the Orange County Great Park's current array of recreational and educational opportunities, including views from the iconic Great Park Balloon that rises 400 feet in the air and provides a panoramic view of Orange County. Other Great Park features include the Carousel, Farm + Food Lab, Kids Rock Playground, Walkable Historical Timeline, Palm Court Arts Complex, North Lawn recreation area and historic Hangar 244. The Great Park also hosts a variety of special events that provide unique experiences for the entire family, including the Growing the Park Anniversary Celebration, annual Pumpkin Harvest, Great Night! Family New Year's Eve, Flights & Sounds Summer Festival and the weekly Great Park Farmers Market. The Great Park, with its approximately 1,300-acre master plan, is the centerpiece of the redevelopment of the publicly-owned portion of the 4,700-acre former Marine Corps Air Station, El Toro.