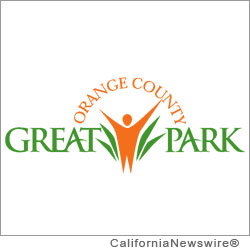 IRVINE, Calif. /California Newswire/ — Themed Summer's End Weekend, the finale of the Orange County Great Park's 2012 Flights & Sounds Summer Festival features the costumed superhero rock group, The Aquabats on August 30, and the sultry sounds of Lavay Smith and Her Red-Hot Skillet Lickers on August 31. Both performances for Summer's End Weekend will take place in the Festival's Dance Concourse.
"The grand finale weekend of the 2012 Flights & Sounds Summer Festival at the Great Park offers unique performances that will appeal to audiences of all ages," said Beth Krom, Chair of the Orange County Great Park. "It's the perfect ending for our Flights & Sounds Summer Festival, which has showcased amazing performers and delighted audiences."
Zoom on over to the Dance Concourse on Thursday, August 30 at 8:15 p.m. to catch The Aquabats perform their unique brand of high-energy ska and rock n' roll. Originally from Orange County, the Aquabats and their trademark superhero outfits will thrill music lovers of all ages. The group's lead singer, Christian Jacobs, is the co-creator, writer and director of Nickelodeon's popular Yo Gabba Gabba! Children's television program.
On Friday, August 31 at 8:15 p.m. visitors can dance to the hot and sweet sounds of Bay Area blues and swing when vocalist and bandleader Lavay Smith and her Red-Hot Skillet Lickers perform on the Dance Concourse. This Jazz and Blues diva sings a style influenced by Billie Holiday, Dinah Washington and other great musicians. Whether singing her own compositions or drawing on a large repertoire of classics, Lavay and her all-star seven-piece band whip-up an instant recipe for dancing and good times. Arrive early for dance instruction by Atomic Ballroom beginning at 7:45 p.m.
The annual Flights & Sounds Summer Festival originated in 2008 as part of the Great Park's commitment to delivering top-quality arts and culture programs to Orange County. Curated in association with Irvine Barclay Theatre, the Festival has evolved into a signature event in the Southern California arts landscape.