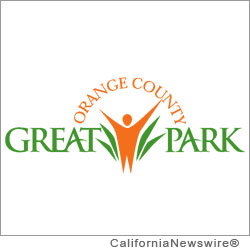 IRVINE, Calif. /California Newswire/ — The Orange County Great Park's 2012 Flights & Sounds Summer Festival delivers three evenings of musical Americana with a special Made in America Weekend, August 23 through 25. "Our Flights and Sounds Summer Festival musical tour around the world returns home with a very special Made in America Weekend," said Beth Krom, Chair of the Orange County Great Park. "Visitors to the Great Park will have a unique opportunity to experience a wide range of American music, including classic rock, blues, swing and Motown."
Made in America Weekend kicks off Thursday, August 23 at 8:15 p.m. with Jim Washburn's Guitar Picks, a one-of-a-kind guitar program featuring the John Jorgenson Quintet and bluesman Junior Watson at the Palm Court Arts Complex. Guests will enjoy Jorgenson's dazzling guitar work and his mastery as a clarinet player and vocalist. Also performing is Junior Watson, who delights with a unique guitar voice that melts diverse styles into one all his own.
Visitors can get swinging on the dance floor with the popular Pete Jacobs Band on Friday, August 24 at 8:15 p.m. at the Great Park Dance Concourse. Famous for his Wartime Radio Review, local bandleader Pete Jacobs mixes big band swing with Motown and classic rock in a multi-generational dance party. Arrive early at 7:45 p.m. for free dance instruction by Atomic Ballroom.
Back by popular demand, the Grammy(R) Award-winning Del McCoury Band headlines Made in America Weekend with McCoury's high, lonesome vocals and a knife-sharp band that keeps the bluegrass flame alive on Saturday, August 25 on the Runway Stage. For fifty years, McCoury's music has defined authenticity for hard core bluegrass fans as well as a growing number of fans that are new to the genre.
The annual Flights & Sounds Summer Festival originated in 2008 as part of the Great Park's commitment to delivering top-quality arts and culture programs to Orange County. Curated in association with Irvine Barclay Theatre, the Festival has evolved into a signature event in the Southern California arts landscape.
The Hangar Café opens Friday and Saturday at 6:00 p.m. and will feature a fresh selection of delicious food and beverages. On Thursday, light refreshments and beverages will be available for purchase in the Palm Court. Admission is free. Parking is $10.00.