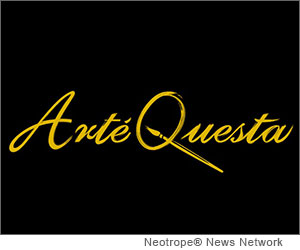 MILL VALLEY, Calif. /California Newswire/ — ArteQuesta has developed a unique software program designed to manage investment quality art portfolios, it was announced today by Rayah Levy and Jessica Jacobson, co-founders. ArteQuesta Art Portfolio Management is the first program of its kind, and was developed and tested over two years by ArteQuesta founder and art investment expert Rayah Levy with help from Scott Rose of ScottWorld.
ArteQuesta Art Portfolio Management's unique features include tracking provenance and history of artwork, history of the market of each artwork, graphs reflecting each genre's art value profits and losses, and tables of genres with suggested recommendations. The software integrates and supports management of overall financial portfolios, bringing art collections in as overall hard assets and helping clients utilize their fine art as an asset class.
Levy will initially use the proprietary new software exclusively with ArteQuesta clients, assisting them in building, maintaining and managing art portfolios.
"The ability to trace the complete and specific ownership history of an artwork is a key element to tracking the market and values of artworks as well as maintaining it in a database over time to protect works from fraud," said Rayah Levy, co-founder of ArteQuesta. "This is one of the most important features of our innovative new software and we are pleased to be the first to successfully develop a technology-based model that does this for the art world. We believe it will be very useful for artists and the long-term value of their artworks, as well as for clients who invest in fine art or are looking to start investing in fine art."
Since 2007, Levy has informed investment firms, fund managers, banks as well as private collectors to purchase and maintain investment-grade collections. Her lecture series and newsletter, "Art As An Investment," keeps her clients informed on the latest developments, sales, valuations and opportunities in the art market. She also produces a monthly newsletter, "Insight Art Review," which has created a worldwide community of subscribers. Last year, Levy co-founded ArteQuesta, a company that unites the fine arts with the investment markets and promotes preeminent 21st century artists.
"Fine art stands the test of time as an investment and masterful fine art has always provided greater financial and intrinsic value than most other asset classes," said Levy. "Our new program will be especially effective as investors around the world diversify their financial portfolios with fine art to maintain stability in their overall portfolio with time-honored assets that have remained recession proof over the past decades."
ArteQuesta employs a pro-social commerce business model that brings together the fine arts and the investment world to benefit humanity while producing positive financial returns for clients of different economic backgrounds.
About ArteQuesta:
ArteQuesta provides services to individual and corporate fine art collectors to build and manage art collections that deliver both short and long-term financial growth. It is recognized as a leading advisor in building investment-quality art collections for private and corporate clients including major banks and investment firms. Launched in 2011, its founders Rayah Levy, art market and investment expert and curator and Jessica Jacobson, education advocate and humanitarian, bring together the fine arts and the investment world, promote preeminent 21st century artists, and cultivate self-development as an artistic expression of humankind.
For more information, please visit http://www.artequesta.com/ or follow us on Facebook at https://www.facebook.com/pages/ArteQuesta/ .
Copyright © 2012 CaliforniaNewswire® and Neotrope®. California Newswire is a publication of the Neotrope News Network and a U.S. reg. TM of Neotrope.