DANVILLE, Calif. /California Newswire/ — It was out of necessity that Tom Gore from Thomas Realty Pros learned to market his real estate business. His new website reflects that experience. Tom helps consumers find the best real estate agents with his newly created Real Estate and Paint networking platform. It started with Tom getting his real estate license right before the crash of 2008. That fact necessitated originality when it came to marketing his business. Tom was new to the real estate sales business and needed clients to list their For Sale properties with him.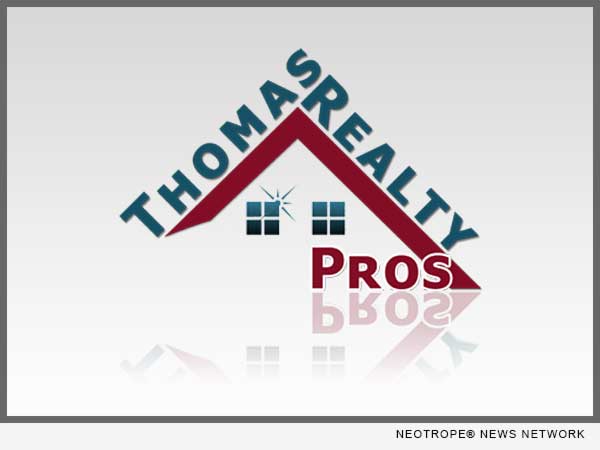 Having come from a background in home improvement Tom decided to add extra value to his real estate service by freely painting the homes he listed. The results were amazing because he sold houses more quickly and for more money. His business grew, 98 A+ reviews on Angie's List, and he survived as a new agent in one of the toughest real estate markets in years. As the market improved Tom never wanted to lower the standard of service that he was providing to his clients, so he continued to over perform. Today he is launching a free service to help other real estate agents and brokers do the same.
The site is http://www.realestateandpaint.com/ and it could have an impact on the future of real estate industry when consumers come to expect this added value.
The Networking site is designed to connect Home Owners looking to sell or list property and agents who want to provide an added free service.
Tom Gore, of Thomas Realty Pros/Excel Realty, is both a real estate agent and a licensed CA Paint Contractor. It is not unusual for Contractors and other people who do home improvement work to dabble in real estate. Often Contractors work with Real Estate Agents offering to make home repairs and later be compensated for their work when the home eventually sells, but there is nowhere for sellers to turn to find agents and brokers willing to do this service for free, until now.
The Real Estate and Paint site is allowing Home Owners, Agents and Contractors to connect in cyber space free of charge. Tom is building a network for consumers to reach agents and for agents to get new clients/listings.
Tom said, "I decided to allow home improvement Contractors and Real Estate Agents willing to do more, both of whom are licensed by their States, to list on the website because it is more added value for the consumer. My whole career has been based on giving superior service." He continued explaining the network is an extension of his worth ethic, "The listings will be done by on a State-by-State basis with people and services listed in an alphabetical order."
"New clients mostly come from word-of-mouth referrals and I am starting to get calls outside of the Bay Area. Recently, I received a referral request from outside the State. It was that call that made me realize I needed to create the Network to see my idea grow beyond me." Tom believes that his approach of being an 'added value' agent is desired by consumers across the country. "My goal is to bring agents and home sellers together while providing a platform for contractors to reach these two groups as well to offer their services."
Tom imagines his Network continuing as a free service for years the way Craigslist started. This is a way to market my services and help other agent/brokers develop their businesses as well. Tom does a variety of marketing to get new clients, but claims most clients are sold on his added value proposition of their house being painted after listing. Statistics bear out that fact that newly pained homes sell faster and for more money.
Tom is currently holding a drawing for people in his area at http://www.thomasrealtyproscontest.gr8.com/ and does a variety of other unique marketing ideas he'll share with Agents and Brokers who join his free Network. The drawing is for July 4th. It is a paint your house for free contest to help spread the word about his services in the East Bay. "I always go that extra mile for my clients and want to network with people around the country that do the same for their clients."