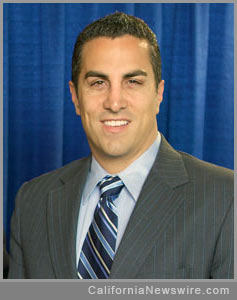 SACRAMENTO, Calif. /California Newswire/ — The odds of California realizing revenue by legalizing online poker are likely improving, after the introduction of legislation by Calif. Assemblyman Mike Gatto (D-Glendale) to create a sensible framework for the state's online poker industry. The legislation, AB 9, establishes a regulatory structure that will provide all participants, from players to website operators, with certainty and security that will legitimize the game, support locally owned businesses, and keep much-needed revenue in the state.
"The status quo is a lost opportunity," said Gatto. "California could receive significant revenue for merely regulating and legitimizing an industry that Californians already participate in but send their dollars overseas."
California is an innovator in technology, with one major exception: online poker. The U.S. Department of Justice recently changed its policies and now allows states to legalize online poker. Since this policy change, Delaware, Nevada, and New Jersey have legalized online poker, with websites currently operating and offering games for real money. An estimated two-million Californians regularly play poker, and like everything else, poker gameplay is migrating online. Although online poker is illegal in California, foreign-based games accept California customers, sending profits out-of-state.
AB 9 is different from previous proposals, in that it endeavors to address both the external criticisms of the industry, and expand the pie to obtain accord amongst competing gaming interests.
It adopts a number of established business practices from the world of banking, e-commerce, and the California Lottery, designed to prevent illegal activities that could arise in the operation of online poker websites and ensure brick-and-mortar gaming and hospitality establishments maintain or even increase foot-traffic. Just like opening a bank account, the only way to open an online-poker account in California would be to present yourself in person at a "branch" and be "validated" by showing two forms of identification. Under this proposal, qualified existing gaming establishments, even those who don't operate a poker website, could serve as initial validators, as long as they meet stringent security criteria. Subsequent deposits could be made online. A similar rule would apply for cash-outs above a certain amount or frequency. These safeguards would prevent underage gaming by validating the age and identity of a new player, and discourage use of these websites for financial crimes.
"California has led the world in computer and internet innovation, and there is no good reason why we can't continue to lead with a sensible online-poker framework," said Gatto. "AB 9 borrows from time-tested business practices that will improve our government finances and keep our money in our home state."
Mike Gatto represents California's 43rd Assembly District which includes Burbank, Glendale, La Cañada Flintridge, La Crescenta, Montrose, and the Los Angeles neighborhoods of Atwater Village, East Hollywood, Franklin Hills, Hollywood Hills, Los Feliz, and Silver Lake.