NEW YORK, N.Y. — Do you think your child has potential to model and you are looking for a big break to launch their career? Would you love to see your child grace the cover of a national modeling book? Would you like to win a trip to the Big Apple with your child including meetings with some of the top modeling industry professionals? TheModelChild.com, an online resource for child models and their parents, is seeking photo submissions to find the cover model for a new guidebook on child modeling by Nathan Yungerberg, promising to deliver indisputable and revealing insider tips on the child modeling industry.
Nathan Yungerberg, an accomplished model scout and professional child photographer is launching a nation-wide casting call to find the cover model for his highly anticipated book release, "The Model Child: A Parents Guide to the Child Modeling Industry" (ISBN: 978-0-9817018-0-6).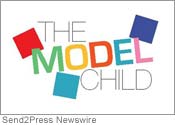 Founder of the online community of the same name, Nathan is an industry expert with nearly two decades experience in the world of modeling. The Model Child promotes a healthy approach to the modeling industry through education and awareness and Yungerberg is releasing the book to share his wealth of experience and information with you.
If you think your child has what it takes to be a cover model please visit http://www.themodelchild.com for complete submission guidelines and contest rules. The casting is open to the public, and all submissions received between April 1 – April 30, 2008 will be considered. Your child must be between the ages of 3-12 years at the time of the entry and reside in the continental U.S.
The winning child will receive a trip to New York City including round-trip airfare and hotel with a parent or guardian for the cover photo shoot and the opportunity to meet with top agents from some of the leading child modeling agencies in the world.
ABOUT THE BOOK:
"The Model Child: A Parent's Guide to the Child Modeling Industry" is filled with tips from top child model agents and clients, and invaluable advice from parents of working models, The Model Child is essential for understanding how the child modeling industry operates. Written by industry expert Nathan Yungerberg, The Model Child condenses two decades of experience into a fact-filled, informative, easy-to-read guidebook covering the following topics, and more:
* Does your child have what it takes to succeed in the industry?
* How do you find a legitimate modeling agency?
* How do you avoid scams and pitfalls?
* How do you avoid becoming a stage parent?
Scheduled for release in the summer of 2008, The Model Child is a must read for any parent who is serious about educating themselves about the business. To find out more about the book or to pre-order your copy now, visit www.themodelchild.com.
ABOUT THE AUTHOR:
Nathan Yungerberg is a former model and agent whose career highlights include booking talent for high-profile companies like Target, American Girl, Parenting Magazine, and Sesame Street Live. He currently lives in NYC where he works as a photographer and model scout for top modeling agencies.
"If you're looking for a seasoned professional with a great eye for models to provide you with valuable insight into the modeling industry, look no further than Nathan Yungerberg," says Sharon R. Elcock, Sittings Editor, and Parents Magazine
To learn more about The Model Child or to submit your child's photo, please visit http://www.themodelchild.com.
All trademarks acknowledged.