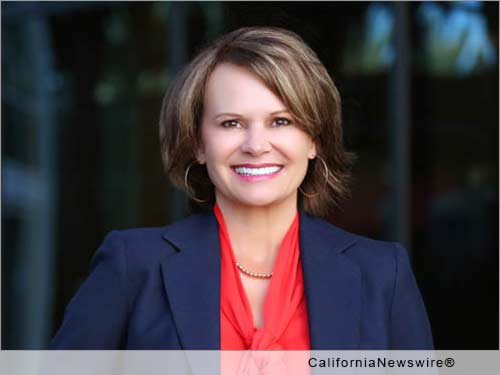 IRVINE, Calif. /California Newswire/ — 5 Bars(TM) a leader in wireless technology solutions, announced the appointment of Monnie McGaffigan as Senior Vice President of Business Development. 5 Bars is a premier neutral host provider of indoor/outdoor distributed antenna systems, small cells and Wi-Fi(R) networks. The 5 Bars team designs, builds, operates and maintains wireless systems and has designed and developed over 500 wireless projects nationwide.
As a 20-year technology veteran, McGaffigan has an extensive wireless background that includes experience with carriers and infrastructure providers.
McGaffigan will lead the 5 Bars team focusing on building DAS, Wi-Fi and small cell deployments worldwide.
"I am delighted to join the 5 Bars executive team. We share the same vision of enabling wireless technology and connecting the world. I am excited to accelerate the 5 Bars growth strategy," said McGaffigan.
McGaffigan has had a successful technology career and held several executive positions with infrastructure providers and carriers. The majority of her time has been leading enterprise teams for the purpose of bringing wireless solutions to enterprise customers. McGaffigan oversaw a $4.3B line of business at Sprint and was responsible for coordinating wireline platform strategy, capital investment, sales and distribution strategy and operations support.
"McGaffigan's background extends beyond leading business units. Her rich experience in sales and corporate account management has helped hundreds of small and large businesses implement and manage complex technical solutions across the spectrum of communications technology," said 5 Bars CEO, John Clarey.
McGaffigan is versed in wireless, wireline, cloud and application management. Additionally, she has an extensive background in corporate training and development.
About 5 Bars:
5 Bars(TM) is headquartered in Irvine, California and is a premier provider of indoor and outdoor distributed antenna systems (DAS), small cell and Wi-Fi networks. Venues that carry the 5 BARS(TM) certification possess the highest standards of wireless connectivity.
About 5 Bars Communities:
5 Bars is a premier wireless solutions firm with strong existing relationships in the wireless community. 5 Bars Communities(TM) provides Municipal Wireless Master Planning and management of network infrastructure including cell tower, outdoor small cells and DAS.
For more information about 5 Bars, please visit http://www.5bars.com/ .
For questions or comments regarding the above news announcement, contact the company/organization(s) mentioned in the text, and not this website.
Copyright © 2015 CaliforniaNewswire® and Neotrope®. California Newswire is a publication of the Neotrope News Network and a U.S. reg. TM of Neotrope.